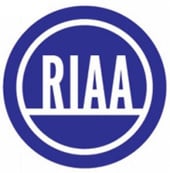 This week the RIAA reached a new milestone after notifying Google of the 50 millionth allegedly infringing URL, up from 25 million less than a year ago. The latest figures show that the 50 million links were spread out over 14,907 separate DMCA takedown notices.
Most of the requests, nearly 2 million, were for URLs belonging to the cyberlocker search engine filestube.com, which now operates under a new domain name. The MP3 download portals pisamba.com, downloads.nl, mp3skull.com and beemp3.com complete the top five with between 1.3 and 1.6 allegedly infringing links each.
RIAA's takedown stats
While Google swiftly removes infringing links from its search index, the RIAA remains unhappy with how the takedown process in general is working. One of the main issues is that several foreign websites simply ignore takedown notices, or put the links back under a slightly modified URL.
"All those links to infringing music files that were automatically repopulated by each pirate site after today's takedown will be re-indexed and appear in search results tomorrow," RIAA CEO Cary Sherman said previously.
"Every day we have to send new notices to take down the very same links to illegal content we took down the day before. It's like 'Groundhog Day' for takedowns."
For the RIAA and other copyright holders there are few options to deal with these 'rogue' sites. However, the music industry group believes that Google and other search engines can do more to prevent people from accessing pirate sites through their services.
The RIAA believes that search engines should strike a deal with copyright holders to make sure that pirated files stay down through advanced filtering techniques.
In addition the RIAA wants Google to lift all takedown limits, push down pirate sites in search results, promote legal sites and services, remove pirate terms from Autocomplete and completely remove "repeat infringers" from their search index.
Google sees things differently and believes that it's already doing enough. The company's Senior Copyright Policy Counsel Katherine Oyama previously noted that copyright holders should consider better SEO, and focus on offering consumers what they want; decent legal alternatives.
"The best way to battle piracy is with better, more convenient, legitimate alternatives to piracy, as services ranging from Netflix to Spotify to iTunes have demonstrated. The right combination of price, convenience, and inventory will do far more to reduce piracy than enforcement can," she said.
Over the past few months numerous copyright holders and lawmakers have increased their pressure on Google, but the search engine shows no intention of changing its policies. The longer the current standoff continues, the more likely it is that this issue will eventually be fought out in court.