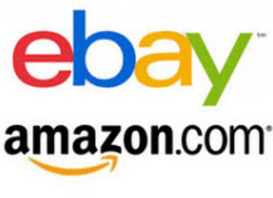 Responding to a request from the US Department of Commerce, the RIAA submitted its views on several copyright infringement matters.
Specifically, it informed the Government about counterfeit and pirated goods that pass through online third-party marketplaces, and what can be done about that.
The music group sent a letter that encourages the Government to take action where possible. For example, by encouraging online platforms to share names and contact information of possible infringers.
In addition, the Government can also clarify when online intermediaries should be held liable for acts carried out by sellers of counterfeit and pirated goods.
When it comes to piracy and e-commerce platforms, the RIAA believes that any such changes should apply to mobile, Kodi or browser apps, and to the storefronts that distribute them. This refers to pirate apps on mobile stores, but also devices that are sold through Amazon and eBay.
"As online commerce goes increasingly mobile and distributed, there shouldn't be different rules that apply to apps that can access the Internet via any connected device, as opposed to just the traditional website," the RIAA writes.
When it comes to counterfeit goods, the RIAA is particularly concerned with large platforms that sell unauthorized music recordings. These counterfeit products are sold very frequently by large retailers, the music group explains.
This year, the RIAA conducted two studies into the sale of counterfeit music. For the first, it made various tests buys on Amazon and eBay, focusing on current and evergreen album titles released by major U.S. record labels.
This revealed that a significant portion of the CDs on these platforms are unauthorized. This is also true for the CDs that were marked as "fulfilled by Amazon."
"The study showed that 16% of the CDs purchased via eBay were counterfeit, and 11% of the CDs purchased via Amazon were counterfeit. Alarmingly, 25% of the purchased CDs that were 'Fulfilled by Amazon' were counterfeit," the RIAA writes.

In another study, the RIAA searched for "brand new" box sets of selected titles on eBay and AliExpress, and then bought the four lowest-priced box sets on each platform. The result, again, revealed that copyright infringement is rampant.

"On both eBay and AliExpress, 100% of the test buys of the box sets were counterfeit. This is of particular concern as box sets are premium physical music products designed for the superfan that often contain the most significant sound recordings in an artist's repertoire," the RIAA notes.
Where appropriate, platforms that willingly distribute copyright-infringing content should be held liable. At a minimum, these platforms should deter repeat infringers, the RIAA argues.
The music group hopes that the US Department of Commerce will take its findings and comments into account and come up with possible solutions to curb piracy and counterfeiting on online platforms.
—
A copy of the RIAA's letter, providing input for the upcoming report on the state of counterfeit and pirated goods trafficking and recommendations, is available here (pdf).