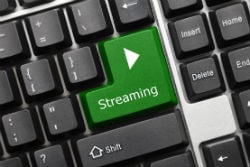 Piracy of football (or soccer for those in the US) is currently one of the hottest copyright infringement related topics.
The major leagues – the Premier League, LaLiga, Bundesliga, and Serie A, to name just four – see piracy as an existential threat, with millions of fans favoring unlicensed platforms over their expensive official offerings.
But while Europe is currently the key battleground, broadcasters and their anti-piracy partners are cracking down elsewhere too. South America, where football is followed by some of the most passionate fans in the world, is now seeing action after the police targeted two men this week.
Following an investigation launched in 2017, officers of the Intellectual Property Brigade (BRIDEPI) of the Chilean Investigative Police arrested one man in the port city of Valparaíso while the other was detained in the
Santiago Province commune Maipú.
Aged between 20 and 30-years-old, they are the alleged administrators of FutbolChile.net and VeoPartidos.com, sites which aired live matches to fans without permission from rightsholders.
Head of BRIDEPI Marco León told Chile's 24horas that the men operated independently but generated money from advertising placed on their respective sites. According to the police unit, losses to local cable broadcasters run to several million dollars.
The original signals were allegedly obtained from companies including Fox Sports via a subscription but were then captured in the suspects' homes and transmitted to the sites via the Internet. One of the men is believed to have been operating for around five years.
"We are talking about 100,000 or 200,000 monthly visits [to the websites], where all the content was offered absolutely for free," León said.
BRIDEPI added that it was "technically very difficult" to determine where the original signals were coming from. It was the first case of its type in the country and as a result, the police had to call in expert support from Brazil and Argentina.
The police unit warns that piracy is a moving target and today's techniques may not work as well in the future. Technology is moving so quickly that in a year's time, something else will come along to complicate investigations.
"[T]echnological progress is faster than us," BRIDEPI concludes.