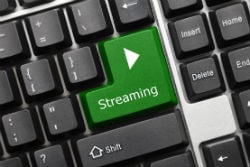 There has never been any shortage of Spanish-focused piracy sites. Many sprang up in the eDonkey days but the rise of torrent sites was perhaps most notable, with local law struggling to have much impact on their use.
Of course, streaming is now the 'new' big thing in Spain as it is elsewhere, with sites like Movidy.co attracting large volumes of traffic. But for this movie and TV show streaming platform the show is now over after its operator received some devastating news.
Movidy's Operator Was Diagnosed With Cancer
Back in the summer, with Movidy pulling in around eight million visits per month, operator 'Gabriela Algara' went public with some awful news. Writing on Twitter, he told users that a month earlier he had been diagnosed with cancer.
Stating that he would be unable to continue with the site due to his health, Gabriela Algara revealed his intent to find a new owner and shut down the site on December 31. He set a price of $20,000 to encourage a quick sale. All money, he explained, would be donated to non-profit groups with any buyer set to recoup their money in around five months.
Health Deteriorating, No Suitable Buyer Found
In a sad notice published during the past few hours, Movidy's operator explained that his situation coupled with the inability to find a suitable buyer for the site had resulted in the site being shut down with immediate effect.
"About 4 months ago I was diagnosed with cancer, after an operation without so much success and the one that literally ruined my life by plunging me into a debt that I will not be able to return even in 50 years.
"Because they deny me treatments due to said debt, I am forced not to continue with the project anymore. Every day I feel weaker and powerless, in fact this morning I woke up in a pool of blood after getting dizzy and hitting my nose against the table," he wrote in a statement.
While users of the site were saddened by the news, some hoped that Movidy could continue under new ownership but that, its operator explained, is not a realistic proposition.
Potential Buyers Don't Understand the Risks
"I thought of selling it and passing it on to someone so that they can manage it but of all those who have contacted me, none understand the risk involved in maintaining a website like Movidy, such as being convicted of piracy or evasion of taxes," he wrote.
It appears that Movidy has been under pressure. While its owner says that he took the necessary precautions to avoid detection, he revealed that during the last month alone, he had received DMCA notices on a daily basis, filed through his server operator, domain registrar and even Cloudflare.
"[A]ll of them provided information about me without question, but they will not find anything since I have always been protected. This is one of the reasons why I prefer to close [Movidy] rather than to pass it to someone who is careless and could ruin their life," he explained.
Indeed, Google's Transparency report reveals recent and intense interest from companies like Disney, Netflix, Apple, Warner Bros., Sony, and NBCUniversal, all attempting to have large volumes of content de-indexed via DMCA notice.
Movidy almost doubled its traffic in the past few months, which may have contributed to the increased attention.
Saying Goodbye
"I created Movidy with the sole purpose of providing humble people with a way of being able to see content that they could possibly never had the pleasure of viewing in their life," Gabriela Algara's goodbye reads.
"With my programming skills it was very easy for me to create and design a platform that was at the same level of large corporations, without invasive or excessive advertising, without viruses, without disgusting pornographic images, that is, something to teach young children to use without fear of anything.
"But unfortunately like all things, they have a beginning and an end and this, my friends, is the end of Movidy."
If the planned schedule has been maintained, at the time of writing all Movidy content, videos, links, and user accounts have been deleted. This means that a true reincarnation of Movidy, which is currently one of the top 130 sites in Spain, period, will be impossible.
"I write this statement with tears in my eyes, we have gone through a lot to get to where we are now only to see it fall in a matter of minutes. I am very proud of each and every one of you, thank you very much for being there supporting me, I hope to see you in future, either in this life or in the next," he concludes.
Less Favorable Climate For Pirates Site in Spain
The closure of Movidy follows on the heels of the demise of another Spanish giant back in September. Megadede, an extremely popular streaming portal that was one of the country's top 100 sites, gave no reason for pulling down the shutters, but legal pressure remains a possibility.
Back in the summer, Spanish police shut down an IPTV service with an estimated two million subscribers. That followed raids in April during which seven individuals were arrested as part of a similar operation.