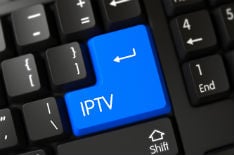 With pirate IPTV services still managing to capture the imaginations of people looking for a premium TV package at a fraction of the usual cost, authorities across Europe and the United States continue to crack down.
Spain has carried out a number of enforcement actions over the past several years and this week the country's National Police added another scalp to its collection.
The investigation reportedly began in May 2019 following a criminal complaint filed by EGEDA, a non-profit association and collection society that manages the rights of audiovisual producers. The group sought police action against local supplier Comprarccam, a pirate IPTV supplier that also appears to have offered card-sharing subscriptions.
According to a police report, initial inquiries determined that the group, which advertised and sold its services via a website and social networks, serviced at least 15,000 customers in Spain. Its two leaders were identified and then traced to the cities of Salamanca and Zamora.
The dismantling of the service was reportedly actioned in two phases, one during February which netted documentation and accounts and then a second during March. The operation ended with searches carried out on six locations, during which seven individuals were arrested in various areas of the country – two in Zamora and Salamanca, one in Córdoba, three in Valencia and another in Málaga.
The individuals were detained under suspicion of a range of offenses including intellectual property crimes and telecommunications fraud. During the raids, police seized numerous items of computer equipment and mobile phones, around 11,000 euros in cash, plus seven gold bars.
At the time of the searches, police also disconnected a total of 5,673 users from the pirate service, closed down the group's website, and froze online payment and related bank accounts.
"This is the most important operation of this type in Castilla y León [community in the north-west of the country] and one of the most important carried out to date in Spain," the National Police said in a statement.
"It has dealt a blow to the illegal distribution of audiovisual and television content throughout Spain through closed groups on social networks, which greatly hinder this type of investigation due to the anonymity that their use confer.
"Anonymity was increased due to the fact that the main instigators used the identities of third parties without their knowledge, to appear as the owners of the phones and accounts in the financial institutions they used."
Police estimate that during the last year alone, the pirate IPTV operation cost rightsholders around 11.8 million euros in revenue, with the country's treasury losing out on more than 3.14 million euros in taxes.
However, this appears to presume that all 15,000 subscribers would have paid around 800 euros a year to official suppliers for the same kind of service, had they not had access to a vastly cheaper offering that almost certainly gave them a broader range of content too.