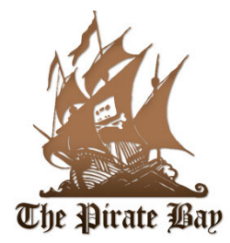 In 2003, when The Pirate Bay was in its infancy, its main domain was ThePirateBay.org. The site still uses that domain today but it has burned through many others over the years.
One that has stood the test of the time is the site's iconic ThePirateBay.se domain. It's been in use for many years, often relied upon as a fall-back measure when other domains have been seized or suspended.
Notably, in 2012 the site switched from its .org domain to .se, a move which triggered a domain-hopping exercise which lasted until 2015 when the site moved back again.
While several other Pirate Bay domains have been consigned to Davy Jones's Locker, ThePirateBay.se has always weathered the storms of the high seas. Now, however, all that might be coming to an end.
During Thursday, ThePirateBay.se temporarily stopped redirecting to ThePirateBay.org, at least for some users. Intrigued as to why this might be the case, TF carried out some routine checks and was confronted with what appears to be an unconnected surprise. According to its WHOIS entry, the domain has been put up for sale.
Clicking through reveals a sale underway on domain auction site Sedo. Probably due to the short time it's been on offer, there has been little to no interest thus far. At the time of writing, bidders are able to offer as little as $90 (plus VAT) to the seller of the domain, who according to Sedo is located in Barbados.
Of course, it's unlikely the domain will sell for such a low amount but perhaps more importantly, it's debatable whether it's worth anything at all.
In 2013, anti-piracy prosecutor Fredrik Ingblad filed a motion targeting ThePirateBay.se and lesser-used alternative PirateBay.se. He argued that Punkt SE (IIS), the organization responsible for Sweden's top-level .SE domain, should be held liable for Pirate Bay's copyright infringements unless it suspended the domain.
The case was heard in April 2015 and a month later the Stockholm District Court ruled that The Pirate Bay should forfeit both ThePirateBay.se and PirateBay.se to the Swedish state. The case later went to the Svea Court of Appeal, which upheld the decision of the District Court, but things weren't over yet.
While the Court agreed that Pirate Bay co-founder Fredrik Neij had transferred the domains to a third party in 2012, it determined the transaction to be mere 'paperwork' and held that Neij had effectively retained control of the domains.
What followed was a June 2016 appeal by Neij to the Supreme Court, which challenged the Court of Appeal's opinion that a domain name is a type of intellectual property that can be seized under copyright law.
Whether the Supreme Court will take the case remains to be seen. It's clear, however, that whatever happens ThePirateBay.se is up to its neck in legal disputes and is already prone to seizure, something that casts doubt over its future potential.
TorrentFreak spoke to Sweden's IIS to find out how any potential sale might affect the ongoing Pirate Bay domain legal dispute but the organization declined to comment. The operators of The Pirate Bay have not confirmed the sale, which appears to have been running for a few weeks.