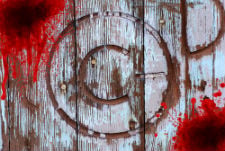 With more than 35 million students, 57,000 instructors, and 400 million course enrollments, Udemy is a huge player in the online learning space.
Accessing the company's content obviously comes at a price too so when online learning group ShareLearn spotted an opportunity for students to access thousands of Udemy courses legally and for free, they decided to share the information with the world.
Tutorial Uploaded to YouTube To Help Students
ShareLearn's four-minute video, which TorrentFreak was able to review on another platform, begins with a splash screen indicating that by using the techniques shown in the videos, thousands of courses can be accessed by students with the right credentials.
While it does display the Udemy logo, a disclaimer at the start of the video states that the tutorial is "not affiliated with Udemy".
The purpose of the video was to spread the word that Udemy has a partnership with Gale to provide "more than 6,000 high-quality, on-demand video courses taught by world-class instructors across 75 categories for upskilling in the areas of business, technology, and design."
As part of this arrangement, free courses are available under some library systems.
The System to Access Courses is Hosted By Gale
The video reveals that if students from certain cities in the United States visit gale.udemy.com, they are presented with a portal that operates in partnership with their libraries, universities, colleges and schools. With the library option selected, a list of participating libraries appears.
In the tutorial video, San Francisco library is used as an example. For authentication purposes, users are required to enter their library account credentials and from there they are passed to Udemy, which requires a Google or Microsoft account to proceed.
The people at ShareLearn showed a screenshot of this page to make their tutorial easier to understand, as we have done with the screenshot of the video below.
Udemy Files Copyright Complaint With YouTube
Given the obviously useful nature of the video, it's perhaps reasonable to conclude that at least some students would've learned something from it. However, not too long after it was uploaded to YouTube, it was targeted by a Udemy copyright complaint which resulted in it being taken down.
"[Udemy] has claimed copyright infringement for use of their logo," ShareLearn informs TorrentFreak.
"We believe it is covered under fair use and they want to hold us from promoting this option to avoid people from using this library service paid by taxpayers. I have sent them a few emails, but they have given a standard reply that we violated their copyright," ShareLearn add.
Udemy's Legal Department Refuses to Reconsider
From correspondence reviewed by TF, ShareLearn told Udemy that they "appreciate what Udemy is doing for society" and were excited to see the Udemy/Gale/libraries partnership, noting that the project seemed like a good use of taxpayers' money.
"In this video, we have used udemy logo as a reference to udemy, which is covered under fair use. We used screenshots from gale.udemy.com website to help library patterns sign up for your service via public library, which is covered under fair use [sic]," the correspondence reads.
ShareLearn then presented Udemy's legal team with a list of questions requesting additional information on why the inclusion of screenshots bearing Udemy's logo can't be considered fair use. The group also asked where Udemy itself advertises the availability of the free service to students.
In its response, Udemy ignored the questions and reiterated its key objection.
"When material posted on other platforms infringes Udemy's intellectual property rights, or on the rights of our instructors, we have an obligation to protect those works," the company said.
"We have reviewed the takedown notice in question, and confirmed the infringement therein. If you have questions about intellectual property matters such as trademark, copyright, fair use, etc. you may wish to consult an attorney. Udemy cannot provide you with any legal advice on these matters."
ShareLearn Files YouTube Counternotice
ShareLearn has filed a counternotice with YouTube in an effort to have the video restored but at the time of writing, that is still pending and the content remains down. What will happen next is unclear.
The takedown from YouTube was filed under copyright law, clearly referencing Udemy's "copyrighted logo". Whether any fair use defense is applicable in this case will be for lawyers to argue over but aside from the 20-second intro page (shown in the screenshot above, which includes a disclaimer), the only use of the Udemy logo thereafter is when screenshots/screen recordings of the Udemy/Gale website/system are displayed.
Given that the idea of the video was to promote Udemy products and services developed alongside Gale and libraries for the benefit of students, the copyright complaint and subsequent removal seem somewhat overzealous, if not counterproductive too.
Update Dec 8: YouTube has restored the video