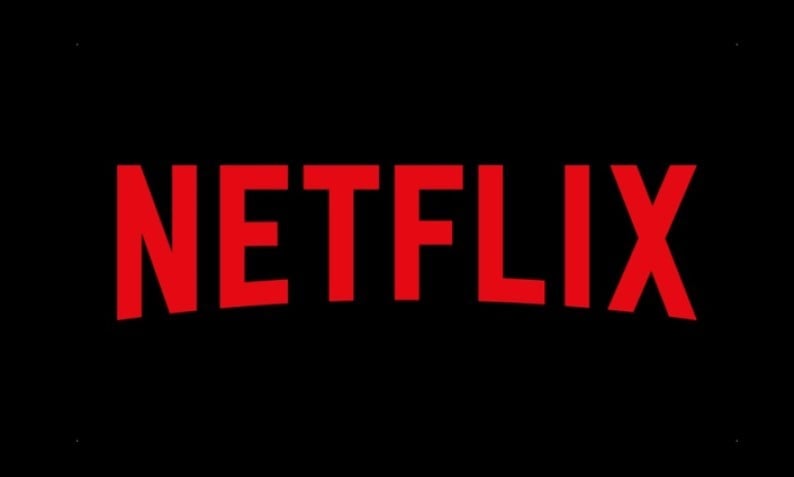 Following a limited launch in 2007 with just 1,000 titles, Neflix now carries more than 6,600 movies and TV shows for the enjoyment of more than 223 million subscribers.
There's little doubt that Netflix password sharing contributed to the company's growth and by publicly condoning it, the practice was completely normalized – globally.
The message was clear – Netflix loves you, you love Netflix, and now all your friends love Netflix too. Thanks for sharing.
Netflix and similar streaming platforms, including Amazon Prime and Disney+, still want you to love them, but password sharing? Not so much.
Password Sharing is Not Love – It's Piracy
Five years after Netflix's now-infamous tweet, the ground is shifting. For the first time in its history, Netflix subscription numbers decreased earlier this year and competition from rivals Amazon Prime, Disney+, HBO and dozens of others is fierce.
In the background and across the entire industry, 'password sharing' is receiving a reverse makeover. Nobody loves today's 'password piracy' and within the ACE anti-piracy coalition, which includes all of the streaming services mentioned above, the situation is no different.
Given the obvious sensitivities, ACE publicly prefers "unauthorized password sharing" as a descriptor and elsewhere the phrase "without permission" is in common use. In Denmark, anti-piracy group Rights Alliance describes password sharing as "not allowed" but this summer there was a small but significant step forward.
"The extent of password sharing among Danes is therefore alarmingly high and eventually on a par with other forms of illegal consumption of content," the group said.
UK Government Declares Password Sharing Illegal
Since password sharing is almost always a violation of streaming services' terms of service, observers have tended to paint it as such. The general tone is that password sharing is not illegal per se but Netflix & Co. aren't particularly fond of it anymore.
In a low-key announcement today, the UK Government's Intellectual Property Office announced a new campaign in partnership with Meta, aiming to help people avoid piracy and counterfeit goods online.
Other than in the headline, there is zero mention of Meta in the accompanying advice, and almost no advice that hasn't been issued before. But then this appears:
TorrentFreak immediately contacted the Intellectual Property Office for clarification on the legal side, particularly since password sharing sits under a piracy heading.
The IPO's response was uncompromising, to put it mildly.
Password Sharing is Illegal & Potentially Criminal
Fraud has been the key charge in several big UK piracy cases over the last few years, despite the key offenses having a direct link to copyright law. Fraud is a criminal offense in the UK and a conviction could easily prevent or even end a career. On a 'being reasonable' basis, we ruled fraud out.
According to the IPO, nothing can be ruled out.
"There are a range of provisions in criminal and civil law which may be applicable in the case of password sharing where the intent is to allow a user to access copyright protected works without payment," the IPO informs TorrentFreak.
"These provisions may include breach of contractual terms, fraud or secondary copyright infringement depending on the circumstances."
Given that using the "services of a members' club without paying and without being a member" is cited as an example of fraud in the UK, the bar for criminality is set very low, unless the Crown Prosecution Service decides otherwise, of course.
A subscription streaming service pursuing a password-sharing subscriber for fraud might present itself as a legal option, but a PR disaster is never a commercial option, especially when password sharing could be ended today using technical means. So what else is on the table?
Other Legal Options
Other options mentioned by the IPO are directly linked to contract law and licensing, both of which govern subscriber behavior. So-called 'terms of service' are part of the agreement when people subscribe to a streaming service like Netflix.
Of course, few people read every term in detail (including when the terms are varied via email) but Netflix's agreement document grants specific rights to the subscriber under contract and copyright law, neither of which allows password sharing beyond specified limits.
It's of some interest that sharing a password can be described as "unauthorized" or "not allowed" by anti-piracy groups and rightsholders yet be considered a serious criminal offense under existing law. Either way, the Intellectual Property Office didn't label password sharing illegal and a potential crime for no reason.
Overall, deterrence seems to be the goal here. Criminalizing tens of thousands of people is a self-inflicted headache the UK doesn't need and in practical terms, couldn't begin to cope with.
If streaming services really wanted to stop password sharing, they already have the means to do so. Whether they have the will is another matter.
Update December 20, 2022:
During the past few hours the Intellectual Property Office edited its advice. The announcement page no longer references password sharing in any way. The first image below shows the original. The second shows the edited version. A reference link to an archive record of the original publication is included.
Image 1 (Original, Wayback Machine link here)
Image 2 (Edited, current version)