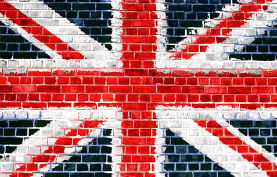 We have covered the UK site blocking efforts extensively here at TorrentFreak. However, something appears to have changed. The movie industry's MPA(A) and the music industry's BPI suddenly stopped submitting new requests.
The latest regular blocking order dates back two three years. While the Premier League did request some "dynamic" blockades of streaming related IP-addresses more recently, there have been no new efforts targeting traditional pirate sites.
This lack of new blocking requests is striking, especially since the UK model is often used as a prime example of anti-piracy enforcement around the world. Just a few months ago, MPAA and RIAA argued that it should become part of a possible US-UK trade deal.
"Website blocking has been successful in the United Kingdom with 63 music sites being ordered to be blocked following music right holders' initiatives. On average this produces a reduction in the use of those sites by UK users by approximately 75 percent," the RIAA said at the time.
Despite this effectiveness, UK piracy site-blocking efforts have been rather stagnant. While older court order are sill updated with new domain names, no new sites have been targeted by the MPA(A) and BPI in years. As such, new pirate sites can flourish.
TorrentFreak reached out to the MPA and BPI for a comment on this apparent slowdown. Neither organization gave a concrete reason for the absence of recent applications.
MPA informed TorrentFreak that it will continue to use a range of different methods for its enforcement efforts around the world. That includes working with local enforcement agencies to refer criminal cases, offering consumers new and innovative ways to access content, as well as seeking court orders to block access to pirate sites.
"The MPA will continue to use this range of methods as appropriate in the UK as we do around the world. Ensuring that filmmakers everywhere are compensated for their work and that revenues can be reinvested in new productions continues to be the number one priority for the MPA," the group said.
BPI also stressed that site-blocking remains part of its anti-piracy toolbox.
"There are a very wide range of effective and complementary tools we use to reduce music piracy – site blocking is just a part of these," a BPI spokesperson told us.
BPI's other tools include delisting infringing URLs from search engines, site demotion under the search engine Voluntary Code of Practice, direct litigation against sites, criminal investigations, disrupting money flows to pirate sites, anti-piracy partnerships with online platforms, and consumer education.
The music group didn't provide any details that explain why no new blocking orders were requested in recent years. However, it suggests that other tools are more appropriate at the current time.
"The mix of techniques we use varies over time and reflects the most appropriate strategy for dealing with a given problem at a given time," the BPI spokesperson says.
"Having obtained High Court orders to block many of the major pirate brands, over the last few years other approaches have been effective to continue the reduction in music piracy. However, website blocking remains part of the mix and we will continue to use it in appropriate cases."
The question remains why site blocking is seen as less appropriate. Perhaps the rightsholders feel that requesting additional blockades is not worth the resources, compared to other anti-piracy initiatives.
Part of the reason may be that the blocking orders can be quite expensive. Previously, it was estimated that an unopposed application for a section 97A blocking order is roughly £14,000 per website, while maintaining it costs an additional £3,600 per year.
With well over a hundred sites blocked, the costs are quite significant, to say the least.
While there haven't been any new requests, the previously ordered blockades are still in place, of course. That being said, we have to note that these are not effective everywhere. When we tried to access The Pirate Bay on a Virgin connection this week, it was freely accessible.
While the notorious pirate site may still be blocked on other ISPs, workarounds are not hard to find. At the time of writing PirateProxy.ch, a TPB proxy, is among the 150 most-visited websites in the UK.
That said, rightsholders were never under the illusion that they can prevent the most determined pirates from accessing these sites. They simply want to dissuade casual pirates, and they feel that the current site blocking efforts are doing their job.