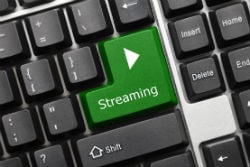 For many years, Ukraine has been criticized for its lack of action against pirate sites and infringement in general.
The country has a thriving local piracy scene but big platforms with international significance have occasionally found themselves hosted in the region, something which has provoked complaints from copyright holders, many from the United States.
Authorities have occasionally been seen to take action against 'pirate' platforms but the past few months have seen an uptick in enforcement.
In a fresh announcement from the Ukraine government, it is revealed that a man from Kiev has been targeted as the suspected mastermind behind 56 pirate sites.
Employees of the Kiev Department of Cyberpolicies worked with the National Police and the Prosecutor General's Office of Ukraine to close the streaming platforms down, along with the servers that contained the pirated content.
According to the authorities, the 35-year-old founded and administered dozens of streaming platforms including kinogo2019.com, kinobudka.net, onlineseriali.net and lostkino.net.
None of the listed domains appear to have brought in significant traffic in their own right but the accumulation of visitors over dozens of domains appears to have attracted the attention of the authorities.
As of now, however, the shuttered sites all display a warning from Ukrainian cyberpolice, stating that the domains have been blocked due to copyright infringement offenses.
"In Kiev, law enforcement officers conducted a series of searches. Removed laptops, hard disks, telephones and bank cards, which accounted for funds obtained from advertising on websites. In addition, three system blocks were removed, in which 210 virtual machines were deployed," Ukraine's cyberpolice said in a statement.
The crackdown on this latest batch of sites comes on the heels of similar enforcement action in January.
Following a complaint from the Ukrainian Anti-Piracy Association about sites that were illegally distributing movies and TV shows, police officers from the western city of Khmelnytskyi began criminal proceedings under Article 176 of the Criminal Code of Ukraine, which covers copyright and related rights.
According to information provided by local cyberpolice, a 34-year-old man is suspected of operating a number of pirate streaming platforms including kinot.me, krutor.org, kinogo-onlaine.net, rumedia.ws, and gogfilm.me.
Further action in January saw police target a 25-year-old man in the Rivne region, alleged to be the operator of HD-Mix.org. Police carried out searches and seized equipment and the site is currently down. All suspects in each case face a possible six years in prison.
In November 2018, authorities raided the home of the alleged operator of a pirate streaming portal suspected of infringing the rights of Universal City Studios and many other entertainment companies. The 24-year-old was suspected of being behind another 10 pirate sites.
Earlier this year the United States Trade Representative (USTR) kept Ukraine on its Priority Watch List(pdf), accusing government agencies of using pirated software and a "failure to implement an effective means to combat the widespread online infringement of copyright in Ukraine."
While there is no mention of the Watch List in connection with this series of raids, the action will no doubt become a reference point as Ukraine attempts to improve relations with the United States.