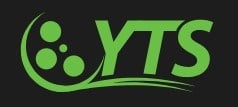 Brands are important for most businesses. They identify a service or product and are often associated with certain qualities.
The position is no different in the piracy ecosystem. Brands are essential there as well but are not always what they seem to be.
YTS Copycats
Given the nature of pirate sites, brand copying is widespread. This is also the case with YTS, the name of a long-defunct pirate release group. Today, there are still many YTS sites and apps online, using the name to attract visitors.
It is easy for copycats to jump in as pirate sites are unlikely to sue each other over a stolen brand. However, anti-piracy lawyers can sue sites and apps, especially when they are the rightful trademark owner.
This is exactly what happened earlier this year after anti-piracy lawyer Kerry Culpepper turned some of the most popular piracy brands into a powerful anti-piracy tool.
The attorney, who is listed as director of the company '42 Ventures,' registered several piracy-related trademarks, including 'YTS' and 'Popcorn Time.'
YTS Trademark Lawsuit
Soon after the trademarks were granted Culpepper began using them as an enforcement tool. This includes a trademark infringement lawsuit that targeted the operators of yst.lt, ytsag.me, yts.ae, ytsmovies.cc, yts.ms, as well as apps such as "Y Movies," "YTS Movies Library" and "YTS movies."
These pirate apps and tools used the YTS trademark without permission, Culpepper argued. And when the operators, who are believed to be from India, China and Egypt failed to respond, he demanded a default judgment of $250,000 against each defendant.
Without any opposition, the case looked like it may turn into an easy win. However, that's not what happened here.
A few weeks ago, US Magistrate Judge Wes Reber Porter recommended the court to deny the $250,000 damages request and dismiss the complaint because the court lacks personal jurisdiction.
A foreign citizen can only be subjected to the jurisdiction of a US court when several conditions are met. This includes evidence that the defendant specifically aimed his or her actions at the US. According to Judge Porter, that was not the case here.
Culpepper disagreed and objected to the recommendation, but without success. In a final ruling released by District Court Judge Derrick Watson, the case is dismissed.
Court Lacks Jurisdiction
Judge Watson agrees with the Magistrate's recommendation that the defendant's connections with US-based services including Cloudflare, Amazon, and Namecheap, don't prove that the site and app operators subjected themselves to US jurisdiction.
"Amazon Web Services, which Plaintiff claims Defendant Mav used to host his website, boasts of 'over a million customers in more than 190 countries.' Surely, it cannot be said that each of these million plus customers use AWS for the purpose of targeting the United States market any more than it can be said of Defendants alone," Watson writes.
"Likewise, Cloudflare, whose services Plaintiff claims Defendants Vinit and Shan utilize, boasts that its network spans 'over 200 cities in more than 100 countries.' Defendants alleged use of the Google Play Store, Visa, Dynadot, and Namecheap, are no different."
"In short, these are all companies with global reach, and Plaintiff has failed to show they were selected by Defendants specifically to target the United States market."
Case Dismissed, No Damages
Based on these and various other examples and arguments, the Court adopts the recommendation to dismiss the lawsuit against the three defendants. As a result, the $250,000 damages claims are also off the table.
In his opposition, Culpepper asked the Hawaii court to transfer the case to California if it concluded that it doesn't have jurisdiction because many of the US-based intermediaries are incorporated there. However, Judge Watson denied this request as well because he believes that no US court has jurisdiction.
This means that the first-ever trademark dispute over a pirate brand is over, with most defendants walking away unscathed.
We say most, because one of the targeted site operators already agreed to settle the trademark infringement matter for $200,000 a few weeks ago. In hindsight, that may not have been the best decision and certainly not the cheapest.
—
A copy of Judge Watson's order adopting the findings and recommendations and dismissing the claims against the remaining defendants is available here (pdf)