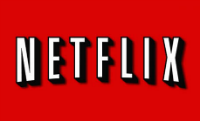 While Netflix is without doubt a hit service credited for doing something positive in the battle against piracy, it needs to spread its wings even more widely. There is one region in particular that would love to see it arrive on its shores, but probably won't for some time.
Australia is often criticized for its appetite for unauthorized downloading but it's a country with a better 'excuse' than most for engaging in it. Not only is legal content much more expensive than in the US, the region is continually under-served, meaning that locals resort to file-sharing networks for shows such as Game of Thrones and Breaking Bad, turning Australia into a per-head piracy front-runner.
Netflix is blocked in Australia, partly because the big US studios have an exclusive deal with media giant News Corp to show content. On the Internet, however, news travels fast. Googling "netflix australia" turns up dozens of articles explaining how to circumvent the Netflix geo-blocking mechanism to (shock, horror) actually PAY to watch Netflix in Australia using VPN services and proxies.
Naturally there are no official figures on how many people watch Netflix this way but estimates range from 20,000 up to 200,000 subscribers. Highlighting how the TV networks view these people, an article this morning in News Corp-owned The Australian went as far as labeling subscribers as "pirates", even though they are paying for the service.
"There is concern at local networks about the growing impact of the US company flouting international regulations by accepting payments from Australian credit cards, despite maintaining a geo-block that is easily bypassed by VPN manipulation or spoof IP addresses," the paper said.
But do subscribers deserve to be called pirates when they are showing the clearest possible buying signals? In 2011, then Attorney-General Robert McClelland gave his opinion.
"In relation to the use of VPNs by Australians to access services such as Hulu and Netflix, on the limited information provided there does not appear to be an infringement of copyright law in Australia," McClelland told The Australian, the same News Corp-owned publication now calling Aussie Netflix subscribers "pirates".
But with Netflix not having to go to the expense of setting up in Australia in order to service the region, rivals in the same market area are also feeling uneasy.
"The studios have licensed Netflix to distribute content on particular terms in the US and other larger markets, they haven't licensed Netflix for Australia," said Quickflix chief executive Stephen Langsford this morning.
"I have no doubt that the studios are in discussions with Netflix about VPNs because it is blatantly in breach of terms and Netflix is essentially getting a free ride into Australia."
Quickflix currently has around 100,000 full subscribers so if the highest estimates are to be believed, the company has potentially half the 200,000 "unauthorized" subscribers Netflix already has in Australia.
The only real solution to the situation with Netflix, VPNs, piracy and the Australian content problem is to properly service the region with legal video in a timely fashion and at a reasonable price. By now it's a stuck record, but anything else simply won't work.