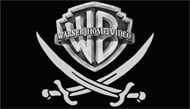 Most companies attempting to "turn piracy into profit" seek to scare 'pirates' by billing them for alleged downloads. These 'fines' can reach many thousands of dollars but companies like U.S. based Rightscorp took a decision to hit the bottom end of the market with demands of just $20 per shot.
While this has attracted giants such as Warner Bros. to the fold, Rightscorp can't seem to make money. Year after year the company expands the amount of business it's doing, but at no point has the company been able to turn a profit, quite the opposite in fact.
Just last month after the publication of its most recent financial results, TF noted that if Rightscorp is put under severe pressure it may have to increase its $20 fines to something more practical. We didn't have to wait long.
In a new notice targeting an alleged sharer of the TV show 'Arrow' this week, Rightscorp delivers a message from its client Warner Bros. Noting that the company understands that the recipient is likely a fan of the show, the notice warns of serious consequences.
"Your ISP service could be suspended if this matter is not resolved. You could also be liable for substantial civil penalties for copyright infringement," it reads.
In all previous notices seen by TF, Rightscorp asks for $20 to make a potential lawsuit disappear. However, they're now asking for $30 for "legal release" and the opportunity to "receive future digital content offers from [Warner Bros], should you choose to receive them."
At this stage it's too early to assess whether this 'pricing' change will be applied across the board or if it will have any negative effect on the numbers of people choosing to settle. However, 50% more revenue would be welcome. During the past two years Rightscorp has reportedly closed 200,000 cases of infringement – at $30 rather than $20 each that's a potential $2m extra in revenue.
That being said, an additional factor concerns how much money Rightscorp will hand back to companies like Warner Bros. Previously a $20 'fine' was split 50/50, with the content holder getting $10 and Rightscorp desperately trying (and failing) to make a profit from the remaining $10. Keeping the full $10 increase would be better news for the anti-piracy company although at current rates that alone won't be enough for it to turn its losses around. However, help is on the horizon.
Earlier this month Rightscorp announced the appointment of a new CFO. Cecil Bond Kyte will oversee capital raising and investor development with the goal of "maximizing shareholder value and strengthening the company's balance sheet."
Finally, there are signs that Rightscorp may be expanding its targets. The company already sends hundreds of thousands of notices to household ISPs such as Charter and Comcast, but this week TF has seen evidence that at least one server hosting company has also received a 'fine' to pass on to a customer.
"I am a web developer and recently my VPS was compromised by attackers who were using my VPS as a seedbox. Needless to say, I got a notice from my ISP [REDACTED] via a support ticket they opened," a reader told TF.
In this case Rightscorp also asked for $30 to settle a case involving a TV show but the person targeted won't be paying the fine. Instead he quickly informed his provider that his server had been hacked and immediately had it shut down to avoid any further issues.
"[Rightscorp] have no idea who I am, due to the fact that they were asking me to fill in my name, email, phone number and credit card info on their payment page!
"It's almost like knowingly jumping in a well," our source concludes.