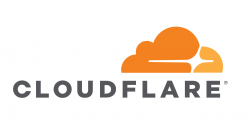 Another day, another senseless mass shooting in the United States, claiming the lives of yet more innocent victims.
While the authorities attempt to sift through this catastrophe and work out what drives people to carry out such terrible acts, attention is being placed on how their messages of evil are spread. Somewhat inevitably, parts of the Internet are set to shoulder at least some of the blame.
Not at all unsurprisingly, service providers are usually reluctant to take any responsibility for the actions of their users or some cases, customers. However, in an announcement early this morning, CDN company Cloudflare said it would cease its work with 8chan, the "cesspool of hate" messaging board where it's alleged the shooter shared his manifesto.
"8chan is among the more than 19 million Internet properties that use Cloudflare's service. We just sent notice that we are terminating 8chan as a customer effective at midnight tonight Pacific Time," CEO Matthew Prince wrote in a statement.
"The rationale is simple: they have proven themselves to be lawless and that lawlessness has caused multiple tragic deaths. Even if 8chan may not have violated the letter of the law in refusing to moderate their hate-filled community, they have created an environment that revels in violating its spirit."
While other publications will quite rightly focus on the human aspect of this weekend's awful events, our reporting of issues affecting Cloudflare always center on the company's involvement in copyright infringement actions. And there are several, almost every month.
Cloudflare is not a copyright infringer and always acts within the law but if 8chan is guilty of violating "the spirit" of the law and ripe for termination, it will be no surprise that copyright-focused groups will now be quietly rubbing their hands in anticipation.
The Pirate Bay, perhaps the most high-profile 'pirate' customer of Cloudflare, provides the most obvious example of a site with a stated aim of violating the law – copyright law, to be specific.
Yet to date nothing has been done to prevent the site from being a Cloudflare customer, because from Cloudflare's side – perhaps counterintuitively – the CDN service itself hasn't broken any laws. A similar argument can be made for the many hundreds or even thousands of comparable 'pirate' platforms which use Cloudflare in the same way.
It would be distasteful to compare the events of this past weekend with the sharing of movies, TV shows, and music, but copyright holders have had no problem using that as leverage in the past.
In a case brought against Cloudflare by ALS Scan, the adult publisher reminded the court that Cloudflare had previously terminated its business dealings with the Daily Stormer but hadn't terminated its pirate site customers. Cloudflare didn't want that discussion to take place at trial but its arguments were rejected by the judge.
In the end, Cloudflare and ALS Scan agreed to settle their case, meaning that a claim for contributory copyright infringement – through the prism of the Daily Stormer disconnection – didn't get placed in front of a jury. But here we are, a little over a year later, with 8chan also having been terminated by Cloudflare under broadly similar circumstances.
In his message this morning, CEO Matthew Prince highlighted the fact that Cloudflare realizes that having policies that are more conservative than those of their customers would undermine customers' abilities to run their ships as they see fit. This, the CEO says, means that the company sometimes has to bite its tongue – up to a point.
"We reluctantly tolerate content that we find reprehensible, but we draw the line at platforms that have demonstrated they directly inspire tragic events and are lawless by design. 8chan has crossed that line. It will therefore no longer be allowed to use our services," Prince added.
Copyright holders regularly argue that pirate sites are "lawless" by their very nature but none have ever caused or inspired the kind of tragic events inflicted upon innocents in recent times.
All that being said, Cloudflare's decision to terminate a site it states may have only violated "the spirit" of the law will eventually come back to haunt it, even if it was absolutely right to do so. No brand wants to be associated with those reveling in murder, but the clock is already ticking to see which copyright holder brings it up first, to support a case against Cloudflare and its customers.
It's happened once, it will surely happen again.