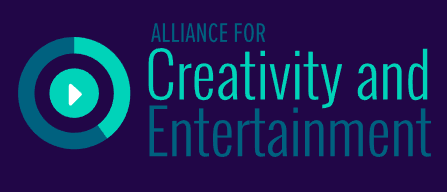 Just three short months ago, Spanish pirate site users were still coming to terms with bad news.
Private torrent sites Pixelados/HD-Spain were fan favorites in Spain, with localized HD movies and TV shows in plentiful supply. Then suddenly, they were gone.
It was later revealed that pressure applied by the Alliance for Creativity and Entertainment, which included a credible threat of legal action, persuaded the sites' operator to throw in the towel. It's a story that's played out many times in recent years and led to the closure of hundreds of sites.
ACE revealed another blow for Spanish pirates earlier today.
AtomoHD Splits Under ACE Pressure
AtomoHD (Atom HD in English) appeared as a newcomer in 2020 but in less than three years, ACE says the platform received 235 million visits, averaging 9.7 million visits per month. Less than 10% of the site's visitors were located outside Spain so its recent disappearance will be felt most acutely in the local market. The site's operators reportedly live elsewhere.
"AtomoHD was launched in 2020 by a group of individuals, some of whom had prior convictions in Spain for intellectual property infringement and to evade justice, fled to Andorra," ACE reports.
"AtomoHD enabled users to illegally stream and download content from a VOD library of more than 13,000 movies and 4,500 TV series in Spanish and other languages. The pirated content impacts all ACE members."
Precise Terms of Shutdown Unclear
For the governing board members of ACE, currently Amazon, Apple TV+, NBCUniversal, Netflix, Sony, Paramount, Disney, and Warner Bros, the shutdown of AtomoHD represents another success, one shared with the 50+ companies that make up the coalition's general membership.
"This takedown represents yet another major victory by ACE over illegal content distributors," says Jan van Voorn, Executive Vice President and Global Content Protection Chief of the Motion Picture Association and Head of ACE. "It is increasingly clear that major criminal operators like AtomoHD are not immune from ACE's enforcement actions."
The precise terms of the AtomoHD shutdown are unknown but domain transfers are definitely involved. ACE says the platform has around 60 domains and as far as we can tell, the following domains are already under new ownership:
atomohd.nl, atomohd.care, atomixhq.xyz, atomixhq.club, atomohd.vip, atomohd.win, atomohd.vet, atomohd.yt, atomohd.ninja, atomohd.surf, atomohd.fans, atomohd.live, atomtt.com, atomohd.tw
Visitors to AtomoHD's Telegram channel are greeted by a long list of alternative or replacement AtomoHD domains, with new ones posted on an irregular weekly/biweekly basis. The final announcement was made on April 28, with no new domains announced since then – on Telegram at least.