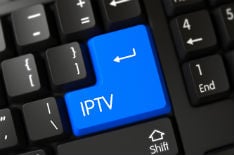 The Alliance for Creativity and Entertainment, a global anti-piracy group that counts the major Hollywood studios, Netflix, Amazon, and dozens more giants among its members, is continuing its drive against pirate services of all kinds.
Following the news last week that ACE and partners the MPA had been to court in the United States in an effort to identify the operators of many pirate streaming sites, just days later it appears that ACE is broadening its list of targets.
Pirate IPTV and Card-Sharing Service Shut Down
Earlier this week, TorrentFreak learned that ACE and the MPA had taken control of a number of domains that appeared to be related to both pirate IPTV platforms and so-called card-sharing services. The latter enable users of satellite services to receive premium channels over the air and then use the credentials from legitimate cards to unscramble programming.
In an announcement a few hours ago, ACE confirmed that it has taken fresh action against 'Premiumcccam', a card-sharing and pirate IPTV operation that operated in violation of ACE members' rights.
According to ACE, Premiumcccam provided access to more than 6,000 TV channels and content from various satellite platforms, including Sky, Viacom Media, and Canal+. In addition, the service offered Video on demand (VOD) content from all ACE members, including 3,000 movies and 16,500 TV show episodes, at rates ranging from 7 euros per month up to 50 euros per year.
Promotional material distributed by Premiumcccam in 2020 indicated that it classed itself as "Europe's top card-sharing provider" but that show now appears to be over.
"ACE executed a cease and desist operation near Belgrade, Serbia, followed by immediate cooperation from the operator. Currently, all domains have been transferred to ACE and are redirecting to the Watch Legally section on the ACE website," ACE says.
Jan Van Voorn, Executive Vice President and Chief of Global Content Protection for the Motion Picture Association, welcomes the closure of the Premiumcccam service and warns that ACE can strike anywhere on the planet.
"This action marks another success and precedent in ACE's ongoing fight against piracy across the world. Actions such as this reinforce ACE's reach and impact and that there is no place in the world out of reach. We will continue to enforce in new territories as necessary," he says.
Many New Domain Seizures
In addition to the Premiumcccam.net domain reported by ACE, this week the anti-piracy coalition appears to have taken control of many more – some of which are obviously related to this operation and others that are less clearly linked. They include the following:
Best-cccam-server.com, oscamserver.net, cccam-server-extra.com, premium-cccam.net, cccam-server.org, cccam-server-in-europe.com, universalcccamserver.com, cccam-reseller.com, cccamservers.net, cccamtest.net, premiumcccam.net, oscam.best and cccamline.org.
In addition, galactovision.com and loginto.tv appear to be connected to pirate IPTV operations, as does b-radtv.com, which previously advertised the availability of 3,000 channels of live tv, cable network channels, sports networks, PPV events, plus a selection of so-called 24/7 channels.
The precise use of jktv3.xyz isn't immediately clear, although the domain did previously share a server with many pirate IPTV platforms hosted by a company in Ukraine.
All domains listed above now divert to an ACE seizure banner which in recent weeks underwent a makeover. More than 160 former pirate domains are now operated by ACE following dozens of actions against site operators.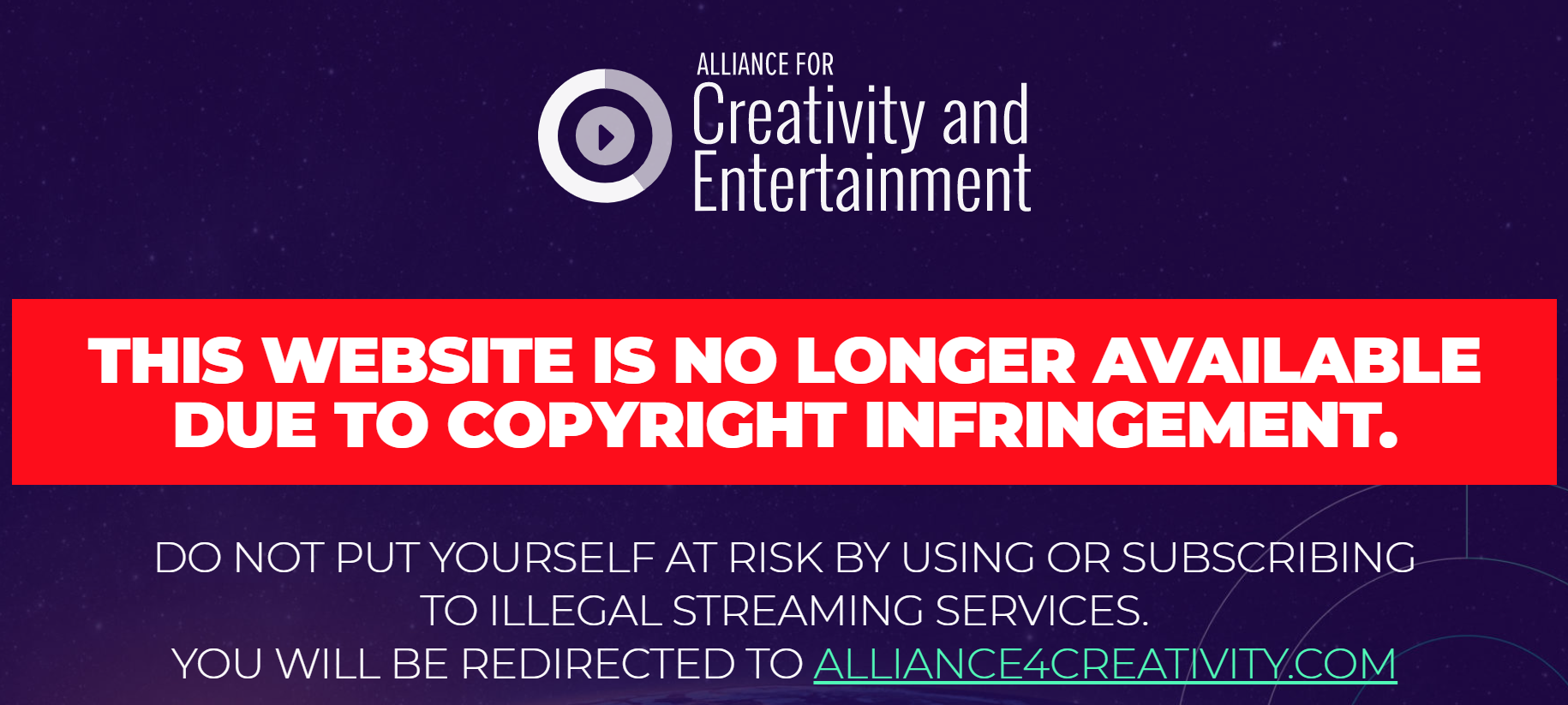 The current list of ACE members reads as follows:
Amazon, AMC Networks, Apple TV+, BBC Worldwide, Bell Canada and Bell Media, Canal+ Group, Channel 5, Charter Communications, Comcast, Constantin Film, Discovery, Fox, Foxtel, Grupo Globo, HBO, Hulu, Metro-Goldwyn-Mayer (MGM), NBCUniversal, Netflix, Paramount Pictures, SF Studios, Sky, Sony Pictures Entertainment, Star India, Studio Babelsberg, STX Entertainment, Telefe, Telemundo, Televisa, Univision Communications Inc., ViacomCBS, Village Roadshow, Walt Disney Studios Motion Pictures, and Warner Bros.