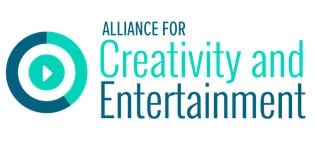 Earlier this week an article was published in Variety detailing the massive task being undertaken by the anti-piracy team at the MPA and Alliance for Creativity and Entertainment.
Jan van Voorn, the MPA's executive vice president and chief of global content protection, explained that his job is to "oppress the bad guys" in order to let legitimate platforms thrive. As our regular reports here on TF illustrate, no one can deny that the team is achieving those goals. Indeed, many pirates are sick and tired of ACE enforcement efforts.
The exact impact is hard to evaluate since ACE/MPA do not always publicly report all of their successes. Indeed, we report way more than they do but according to van Voorn, the North American market is being hit hard. From a high of 1,400 illegal platforms in that region in 2019, various anti-piracy campaigns reportedly reduced that number to 238 in 2021.
The sites are taken down in a number of ways, from cease-and-desist warnings to full-blown litigation. However, there are other options too, including by targeting the intermediary services that the sites rely upon to stay online. The latter aspect is certainly interesting, as an announcement published by ACE last evening reveals.
"ACE Shuts Down Watchseries.ninja and Watchsomuch.org"
"The Alliance for Creativity and Entertainment (ACE), the world's leading coalition dedicated to protecting the dynamic legal ecosystem of creative content and reducing digital piracy, today announced it has shut down the popular streaming sites Watchseries.ninja and Watchsomuch.org," the anti-piracy group's announcement reads.
According to ACE, Watchsomuch.org was launched in March 2019 and offered more than 100,000 hours of TV and film content, receiving 121 million visits in the last two years. In addition, Watchsomuch.org offered a 'VIP' subscription for $8 USD per month which offered faster streaming speeds.
A large proportion of this information is accurate but note the initial "shut down popular streaming sites" reference (emphasis ours) and then a subtle change of terminology later on.
Domain Names Were Targeted, Not The Sites Themselves
"Both domains, which affected all ACE members, are offline following ACE's enforcement actions. ACE's trusted notifier agreements and outreach to domain name registries and registrars led to the domains' suspension," ACE later adds.
Shutting down an actual site and having its domain suspended might sound the same but there are big differences. Pirates tend to be pretty well informed these days and as it turns out, the operators of Watchsomuch knew well in advance they were being investigated.
As far back as 2019 they were served with an injunction indicating that they could be blocked and in 2021, the domain watchsomuch.org was indeed rendered inaccessible in Australia.
Possibly as a result, mid-2020 Watchsomuch was advertising on Twitter that its .org domain wasn't the only option for accessing the platform. The archived site image below shows that an alternative was also displayed on the site itself.
On February 9, 2022, the site's operators acknowledged that its .org domain had been 'banned', a likely reference to the ACE suspension action. However, it also took the opportunity to announce that the other domains it uses are still working. There are additional domains too but since they aren't publicly advertised, we won't mention them here.
It's also worth noting that Watchsomuch actually operates both a streaming and a torrent portal that cross-reference each other making new locations even easier to find. All that shows that the platform itself was not shut down, it just lost one of its several domains.
The situation with Watchseries.ninja is less easy to decipher. ACE says that it carried 10,000 HD movies and 60,000 HD TV show episodes, receiving 85M visits since its launch in June 2020.
We cannot confirm with certainty that the site is still up but, like Watchsomuch, its servers don't appear to have been taken down. Instead, its domain was also suspended as part of ACE's "trusted notifier" agreements. So how do these agreements work?
The Fatal Mistake – Registering Domains Under Donuts Control
In 2016 we reported that the MPAA (now MPA) had done a deal with domain name registry Donuts.
The agreement gave the Hollywood group "Trusted Notifier" status and to the registry became the definitive authority on what is considered a large-scale piracy website. As a result, if the MPA can now show that a domain breaches Donuts' terms and conditions, it can be suspended.
"Donuts will treat referrals from the MPAA expeditiously and with a presumption of credibility," the agreement notes.
While pirate site operators are often quite savvy, those behind Watchsomuch.org and Watchseries.ninja apparently weren't aware of this six-year-old domain suspension deal. The registrars for their domains (1API GmbH and Name.com) are both Donuts affiliates meaning that after MPA/ACE had presented a valid case to Donuts, their .org and .ninja domains were toast.
The overall point here is that announcements about sites being "shut down" shouldn't always be taken at face value, as another recent example shows.
In May 2021, ACE announced that it had shut down massively popular streaming site Cuevana but didn't mention that the most popular of the brand's domains (with 60 million visits per month) was still in operation. The fact that it's still running today earned it a spot on the USTR's Notorious Markets List published last month.