There's no denying the many victories of the Alliance for Creativity and Entertainment (ACE) over the past few years.
The anti-piracy group, which represents the major Hollywood studios and other prominent rightsholders such as Apple, BBC, Canal+, Sky, and Netflix, systematically hunts down key piracy players.
ACE is well-connected with law enforcement agencies worldwide and continues to expand with the addition of new members. Just this week, ACE added Saudi media conglomerate MBC Group to its roster.
ACE Successes
The coalition is also expanding its PR team and regularly reports new anti-piracy successes. These achievements are carefully communicated, which can be frustrating for reporters seeking more context.
ACE understandably acts in its own interests so alternative approaches are needed to get a glimpse behind the scenes. For example, ACE frequently obtains DMCA subpoenas at the California federal court to support its enforcement strategy. These court records reveal which sites the group is likely to target in the future.
Late last week, the alliance requested a new round of DMCA subpoenas that reference dozens of domain names. Through third-party services including Cloudflare, the TONIC (.To) registry, and hosting provider Zenlayer, ACE hopes to identify the owners of these domains and their underlying services.
Piracy Juggernauts
The legal paperwork mentions 41 domain names related to services of different shapes and sizes. Our focus covers the largest targets but a full list of all domains is available at the bottom of this article.
With over 83 million monthly visits, 9anime.gs is the most popular domain on the list. The anime streaming site gets close to a third of its traffic from the United States, followed by the UK and India at a respectable distance.
ACE hopes that Cloudflare will provide information on the site's operators. The same applies to 9anime.vc and 9anime.se, which have 47 and 7 million visits per month respectively.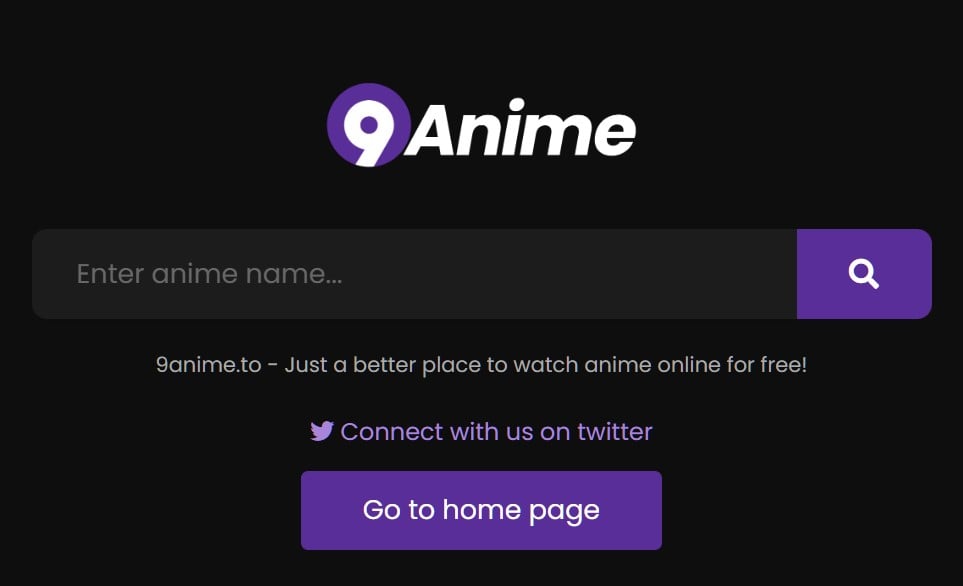 Other popular targets include the pirate streaming sites Soap2day.to, Goojara.to, and Flixtor.to. When combined, these have more than 100 million monthly visits according to SimilarWeb estimates.
The remaining domain names include variations of popular pirate brands such as 123movies, Cuevana, and Pelisplus. These are less popular than the aforementioned sites, but most are good for millions of visits nontheless.
Zenlayer
The DMCA subpoena is widely recognized as an ACE anti-piracy tool. Effectiveness depends on the reliability of information held by third parties, Cloudflare and Tonic in this case. In the past, however, we have seen several sites shut down after being targeted in similar subpoenas.
The most recent wave also includes a subpoena directed at cloud hosting provider Zenlayer, a service that to our knowledge hasn't been targeted before. According to ACE, the pirate streaming app MagisTV used Zenlayer to host its infringing service.
Other than targeting a new intermediary, the request is the same. Through the MPA, ACE asks Zenlayer to provide all information it holds on the operator of MagisTV and the associated domain name Magisla.com.
"As is stated in the attached subpoena, you are required to disclose to the Motion Picture Association, Inc. (on behalf of the ACE Members) information sufficient to identify the infringers.
"This would include the individuals' names, physical addresses, IP addresses, telephone numbers, e-mail addresses, payment information, account updates and account history," the request adds.
ACE Piles Up Pirate Domains
ACE legal action mostly plays out behind the scenes and targeted intermediaries commonly comply with requests after the court clerk signs off on them. ACE uses this information to track down site operators so that it can convince them to shut down their sites. When that doesn't happen, it's not uncommon to see sites featured in site-blocking injunctions.
Thus far, the strategy appears to be paying off, with ACE booking numerous successes over the past year alone. For example, earlier this month ACE announced that it shut down futbollibre.net and dozens of other domains names, which were connected to an Argentinian man.
This "major live TV sports piracy ring" was shut down a few months after ACE targeted futbollibre.net and related domains through a DMCA subpoena.
Finally, it's worth noting that not all victories are publicly celebrated by the anti-piracy group. At TorrentFreak we keep a close eye on 'seized' domains that receive no official mention. These often end up redirected to the ACE site, presumably as part of a settlement.
Over the past month, these include betteranime.app, allpeliculas.org, an1me.su, cinecalidad2.com, yify.tv, aquipelis.me, cuevana.nu, ymovies.to, viperplaytv.com, mywidevine.kaufen, torgersen.co, gnula.li, 6thfloor.life, netfrix.biz, and megadede.org, among dozens of others.
With the recent DMCA subpoena wave, we expect that this list will continue to grow. A few of the new candidates are listed below.
—
A list of all the domains mentioned in the recent DMCA subpoenas (1, 2, 3, 4, 5, 6).
-0123movies.com
-111vdo.com
-123-movies.bz
-123kubo.net
-123moviefree.sc
-123moviesofficial.net
-5movierulz.cm
-5movies.cloud
-9anime.gs
-9anime.se
-9anime.vc
-beetvapk.app
-btnull.to
-cliver.me
-cuevana3.ch
-cuevanahd.net
-dandanzan10.top
-exsites.pl
-flixtor.to
-gimy.cc
-gimytv.in
-goojara.to
-highload.to
-jujuyy.com
-lordhd.one
-m4ufree.tv
-magisla.tv
-membed.net
-nunuyy3.org
-pelisplus.cx
-pelisplus.icu
-pelisplus.io
-pelisplus2.io
-pobieramy24.xyz
-pobre.wtf
-relliance.co
-soap2day.to
-teatv.net
-vmovee.watch
-vorek.pl
-watchmovie.ac