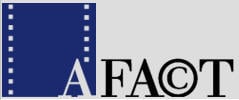 Perth-based iiNet, one of Australia's largest ISPs, faced the beginning of its battle against several film and movie studios in Sydney's Federal Court this morning, Justice Cowdroy residing.
The studios – Village Roadshow, Universal Pictures, Warner Bros Entertainment, Paramount Pictures, Sony Pictures Entertainment, Twentieth Century Fox Film Corporation, Disney Enterprises, Inc. and the Seven Network (all under the umbrella of AFACT) – claim that iiNet knew about the copyright infringements of its subscribers, yet did nothing about them.
The case, officially known as Roadshow Films Pty Ltd ACN 100 746 870 & Ors v iiNet Ltd ACN 068 628 937, is particularly serious, since its outcome could determine if ISPs can be held liable for the infringing actions of its customers.
Earlier, AFACT investigators claimed to have recorded around 100,000 copyright infringements carried out by iiNet's customers using BitTorrent.
For the benefit of the court proceedings, AFACT presented just under 30,000 sample infringements covering 86 copyright works, including two Batman movies, Spiderman 3, Happy Feet, Pirates of the Caribbean and TV shows The Simpsons, Family Guy, Bones and Heroes.
The Angelina Jolie movie Wanted was the title claimed to be most infringed by iiNet's subscribers, with Will Smith's Hancock coming in second place. Both clocked up more than 1,000 instances of alleged infringement.
"By making those films available in those 29,914 instances, iiNet customers invited any and every user of the freely available BitTorrent software program to download any and every part of those infringing copies," said an AFACT lawyer. He then went on to speculate that the 29,914 figure would have to be multiplied many times to get the overall picture of the making available carried out by iiNet's customers.
AFACT claimed that it had sent information about these infringements to the ISP and demanded that iiNet disconnect the culprits, but the ISP did nothing.
AFACT barrister Tony Bannon also said that iiNet failed to enforce its own user agreement, which includes a clause prohibiting its users from using the service for illegal activities.
Bannon went on to argue that iiNet benefits from piracy since illegal downloaders use a lot of bandwidth and the more they use, the more the ISP makes. He said that disconnecting them would mean that iiNet would lose a customer, something the ISP wishes to avoid, hence the lack of action.
It's always been somewhat of a mystery why AFACT chose to single out iiNet for legal action, particularly since all other ISPs in Australia have been operating on a similar basis. However, when iiNet made an earlier request to include as evidence how other ISPs responded to AFACT complaints, it was denied.
However, after Bannon gave a video presentation of AFACT's investigator downloading Batman Begins using BitTorrent, Justice Cowdroy then asked if he could be shown other ISPs said to be facilitating file-sharing.
"Can you show me, Mr Bannon, how many other internet providers are providing the same sorts of information? What other ones right now are doing this?" he said, noting that that iiNet had appeared just four times.
Bannon could not recall the names of the other ISPs and the judge indicated he would be keen to see a live BitTorrent demonstration, rather than just a recorded demo.
The case continues. The defense will present its case later this week.