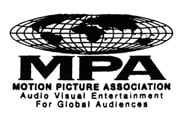 The Australian Federation Against Copyright Theft was viewed by many as the country's leading anti-piracy outfit. Financed by the major Hollywood studios, AFACT was front and center of most major copyright battles Down Under since its inception in 2004.
Perhaps most notably, AFACT was the group that spearheaded the prolonged and ultimately unsuccessful legal action that aimed to force local ISP iiNet to disconnect Internet users for alleged piracy.
For several years, AFACT was headed up by Neil Gane, a former Hong Kong Police Inspector who had worked with the MPAA against piracy across Asia. In 2014, when AFACT became known by the more friendly name of the Australian Screen Association (ASA), Gane left the organization to return to Hong Kong.
There Gane headed up the newly created Asia Pacific Internet Centre (APIC), a regional anti-piracy, policy, research and training hub for the Motion Picture Association (MPA) Asia Pacific.
Gane was replaced as head of ASA/AFACT by Mark Day, a former regional legal counsel at the MPA and the group's main representative in China. Between 2001 and 2009, Day oversaw multiple criminal and civil cases prosecuted by MPA members.
Now, however, Day's career at the ASA appears to be over. After just a year in his new role, Day was fired from the top job. In response, he's now suing his former employer and former AFACT chief Neil Gane for allegedly doing so illegally.
According to court papers filed in Federal Court and first reported by SMH, in 2015 the MPAA made a decision to significantly reduce ASA's budget.
In response, ASA director Mike Ellis, a veteran of the MPA and its Asia Pacific president, decided to dismiss Day in November 2015 to take over the position himself. Day was on sick leave at the time.
Day later fought back, claiming through his lawyer that he'd been working in a hostile workplace and had been the victim of bullying. He's now suing the ASA, Mike Ellis and Neil Gane, for discrimination and punishing him for exercising his workplace rights.
According to SMH, Day is seeking compensation for economic loss, psychological injury, pain, suffering, humiliation, and damage to his professional reputation.
While Day's lawsuit could yield some interesting facts about the anti-piracy operations of the MPA, the dismissal of the former ASA boss in the face of MPAA cuts is the broader story.
As revealed in May this year, the MPAA is also set to withdraw funding from the UK's Federation Against Copyright Theft before the end of 2016, ending a 30-year relationship with the group.
Local funding for FACT was withdrawn in favor of financing larger regional hubs with a wider remit, in FACT's case the MPA's EMEA (Europe, Middle East, Africa) hub in Brussels.
In ASA's case, it's clear that the MPA has decided that its recently-formed Asia Pacific Internet Centre (APIC) will be its regional anti-piracy powerhouse and where its local funding will be concentrated in future.
The MPA's regional hubs are said to offer the studios "a nimble local presence and a direct relationship with local law enforcement."
Meanwhile, the MPAA's head office remains in Los Angeles.