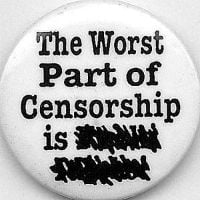 The legal battle over Internet censorship is reaching new heights in the Netherlands, as the local anti-piracy group BREIN is now asking the court to gag the Pirate Party.
The lawsuit is the next move in BREIN's attempt to deny Dutch citizens' access to The Pirate Bay.
In January, a Dutch court ruled that Ziggo, the largest ISP in the country, and competitor XS4ALL, must block access to The Pirate Bay. As a result hundreds of individuals setup proxy websites allowing subscribers to route around the blockade, effectively rendering the order useless.
In a countering move BREIN obtained an injunction from the court to shut these proxies down, including one operated by the Pirate Party. However, the Pirates are determined to put up a fight and have taken BREIN to court to get the order overthrown.
The case, in which the Pirate Party asked the court to lift all censorship restrictions, was heard by the court yesterday. BREIN, however, did exactly the opposite by submitting a rather broad set of new demands essentially asking the court to gag the political party.
In short BREIN's demands are as follows.
1. The Pirate Party should be banned from operating a reverse proxy for Pirate Bay
2. The Pirate Party should be banned from operating a generic proxy service
3. The Pirate Party should be banned from linking to third-party proxies
4. The Pirate Party should be banned from listing new IP-addresses / domains Pirate Bay registers
5. The Pirate Party should be banned from encouraging people to circumvent the Pirate Bay blockade
If the Pirate Party violates the above terms BREIN asked for a penalty of €10,000 per day, up to a maximum of €250,000.
Needless to say, the demands of the anti-piracy group are unprecedented for a copyright related case. It is essentially a gag-order to enforce a previously obtained court verdict. If the court sides with BREIN this will have rather far-reaching consequences for people's freedom of speech. It may also invite other parties to consider making similar demands.
The question is also how far BREIN wants to take this. Should other generic proxy sites be banned as well? And what about VPNs or the TOR network? All of these services allow the public to bypass the court-ordered blockade.
Meanwhile, the popular Dutch weblog Geenstijl is making some noise as well, as they launched a redirection site (FuckTimKuik.org) that forwards people to available proxies. BREIN has yet to respond to this initiative, but it shows that it will be quite difficult to root out all circumvention methods.
The court's decision in the case between the Pirate Party and BREIN is expected to be published in two weeks. This verdict will coincide with BREIN's case against two other Dutch Internet providers that are still allowing access to The Pirate Bay.