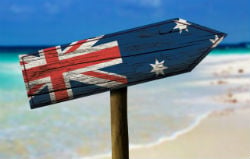 Over the past five years the Australian Government has committed significant resources to several copyright-related initiatives, not least the Copyright Amendment (Online Infringement) Act 2018.
In preparation for 2023 and beyond, the government wants to determine whether enforcement measures available under existing copyright law remain appropriate, effective and proportionate. The first stage of that process begins with an issues paper published by the Attorney General's Department.
Copyright Enforcement Review & Consultation
Copyright in Australia is governed by the Copyright Act 1968 which is administered by the Attorney-General's Department.
Copyright infringement, such as downloading/sharing music, movies and TV shows, is punishable under civil and criminal law, depending on individual circumstances. The Copyright Act also allows rightsholders to request ISP blocking injunctions against overseas pirate services, and pursue legal action against those who circumvent technical protection measures.
Through its Copyright Enforcement Review the Government seeks to understand current and emerging enforcement priorities and the challenges they face within the existing framework, as shown below.
A public consultation seeking views from "all parts of the copyright system," including rightsholders, users, institutions and service providers, will help the government determine if changes are required to ensure the protection of creative content moving forward.
The government says that proposals should not impose "unreasonable administrative or economic burdens" on those expected to implement them.
Overall Piracy Shows No Strong Trend in Either Direction
The issues paper states that most Australians who consume content online "do the right thing," but a minority still consume content in a way that infringes copyright.
The government acknowledges that any infringement is troubling for rightsholders but notes that "data does not indicate a strong upward or downward trend in demand for unlicensed and infringing digital content over recent years."
What the data does show, however, are shifts in specific forms of infringing content consumption. While music, movie and TV show piracy show a general downward trend, piracy of content in the publishing sector is on the increase.
"The growth in visits to publishing piracy sites in recent years is driven to a large extent by increases in visits to sites categorised as Manga sites, which accounted for over 60% of Australian visits to publishing piracy sites in 2021," the paper adds.
The detail in the review suggests a willingness to look at all aspects of copyright enforcement in Australia, from those defined under law to measures obtained via private, commercial agreements.
Industry and Statute-Based Mechanisms
Any development of industry-driven mechanisms must take place within existing law, but their nature allows participants to go beyond their legal obligations. While these types of agreements can limit friction and reduce the need for legal action, more often than not the first casualty is transparency.
Examples include collaboration between industry partners to identify and take down allegedly infringing content more quickly, or the utilization of automatic content recognition tools to prevent content from reappearing following a takedown.
Site-Blocking Measures
Statute-based mechanisms available under the Copyright Act will also face scrutiny during the government's review. One example is Australia's 7-year-old site-blocking mechanism, which to date has blocked 1,600 sites following an initial injunction, and an unspecified number under 300 extension orders tackling replacement domains, mirror and proxy portals.
Previous reports from the government, rightsholders, and anti-piracy groups have praised the efficacy of blocking in Australia. A 2018 report from Incopro (pdf) noted that it "resulted in a usage reduction of 53.4% to blocked sites when comparing usage recorded in November 2017 to before blocking took effect."
In 2020, the MPA reported (pdf) that blocked pirate site users "increased consumption of content on legal viewing sites in the post-period following the blocking by 5%." A 2021 OCI survey found that 59% of citizens who encountered a block simply gave up, with 18% seeking legal access instead.
Given the gentle prompting in the issues paper, those who previously praised Australia's blocking program may be encouraged to demand more. Technological "tools and techniques" including VPNs can be used to bypass site-blocking, the paper notes, adding that the use of custom DNS services "may be increasing."
Major rightsholder submissions may cite blocking circumvention as an issue but are more likely to focus on improvements to the existing system. Australia's approach to blocking is extremely thorough and the legal process is meticulous, but by most standards, it is very, very slow.
Rightsholders may be hesitant to request too much, but the speed of blocking following an application is likely to be a key issue. It might be too soon for Australia, but no one should be surprised if there are calls for a fast-track administrative blocking system, operated by a new or designated authority, and assisted by industry-nominated 'trusted notifiers'.
The Copyright Enforcement Review issues paper can be found here (pdf) and the announcement here. Submissions can be made here (link)
The consultation ends March 7, 2023