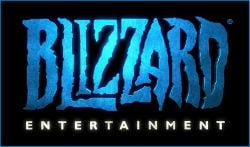 While most gamers do their best to win fair and square, there are always those who try to cheat themselves to victory.
With the growth of the gaming industry, the market for "cheats," "hacks" and bots has also grown spectacularly. The German company Bossland is one of the frontrunners in this area.
Bossland created cheats and bots for several Blizzard games including World of Warcraft, Diablo 3, Heroes of the Storm, Hearthstone, and Overwatch, handing its users an unfair advantage over the competition. Blizzard is not happy with these and the two companies have been battling in court for quite some time, both in the US and Germany.
Last week a prominent US case came to a conclusion in the California District Court. Because Bossland decided not to represent itself, it was a relatively easy for Blizzard, which was awarded several million in copyright damages.
The court agreed that hacks developed by Bossland effectively bypassed Blizzard's cheat protection technology "Warden," violating the DMCA. By reverse engineering the games and allowing users to play modified versions, Bossland infringed Blizzard's copyrights and allowed its users to do the same.
"Bossland materially contributes to infringement by creating the Bossland Hacks, making the Bossland Hacks available to the public, instructing users how to install and operate the Bossland Hacks, and enabling users to use the software to create derivative works," the court's order reads (pdf).
The WoW Honorbuddy
The infringing actions are damaging to the game maker as they render its anti-cheat protection ineffective. The cheaters, subsequently, ruin the gaming experience for other players who may lose interest, causing additional damage.
"Blizzard has established a showing of resulting damage or harm because Blizzard expends a substantial amount of money combating the use of the Bossland Hacks to ensure fair game play," the court writes.
"Additionally, players of the Blizzard Games lodge complaints against cheating players, which has caused users to grow dissatisfied with the Blizzard Games and cease playing. Accordingly, the in-game cheating also harms Blizzard's goodwill and reputation."
As a result, the court grants the statutory copyright damages Blizzard requested for 42,818 violations within the United States, totaling $8,563,600. In addition, the game developer is entitled to $174,872 in attorneys' fees.
To prevent further damage, Bossland is also prohibited from marketing or sellings its cheats in the United States. This applies to hacks including "Honorbuddy," "Demonbuddy,"
"Stormbuddy," "Hearthbuddy," and "Watchover Tyrant," as well as any other software designed to exploit Blizzard games.
While its a hefty judgment, the order doesn't really come as a surprise given that the German cheat maker failed to defend itself.
Bossland CEO Zwetan Letschew previously informed TorrentFreak that his company would continue the legal battle after the issue of a default judgment. Whatever the outcome, the cheats will remain widely available outside of the US for now.