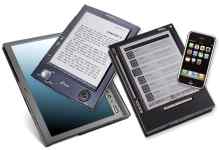 For several years Hollywood studios and international recording labels have engaged in legal action to have 'pirate' sites blocked in the UK.
The injunction applications were all filed at the High Court with the earliest example dating back to the 2012 blocking of The Pirate Bay at the hands of the BPI (British Recorded Music Industry).
Since then more than 20 injunctions have been handed down targeting a range of content but it took until May 2015 for the book publishing sector to land its first victory.
In an injunction application targeting major ISPs including BT, Sky, Virgin Media, O2, EE and TalkTalk, the Publishers Association successfully argued that their rights were being infringed by a number of e-book download sites.
Shortly after, Avaxhome, Ebookee, Freebookspot, Freshwap, Libgen, Bookfi and Bookre were all blocked at the ISP level, with Internet users in the UK confronted with a message similar to the one below.
Of course, blocking a handful of sites was never likely to achieve long-term results, especially with fresh domains, proxies, mirrors, and other workarounds being deployed on a regular basis. No surprise then that the Publishers Association has recently applied to have yet more URLs blocked by ISPs. (full list below)
All appear to relate in some way to sites that were blocked in the earlier court order, including Avaxhome, eBookee, FreeBookSpot and Library Genesis. This means that the Publishers Association won't have needed to start a fresh process and will have simply added these URLs to the existing injunction.
This latest expansion is only the latest in a long line of applications made by a wide range of entertainment industry groups.
Earlier this month the UK's blocklist silently expanded with the addition of around 170 sites, an effort that was preceded in October with the blocking of dozens of new domains, including those relating to Popcorn Time.
Updated Publishers Association blocklist
avxhome.se.prx2.unblocksit.es
avxhome.unblocked.la
ebookee.co
ebookee.unblocked.la
ebookooabc.org
ebookooawe.org
www.pdfbooksplanet.ru
freebookspot.unblocked.la
freebookspot.unblockme.co
freebookspot.unblockme.net
libgen.unblocked.la
libgen.unblockme.co
libgen.unblockme.net
libgen.unblock.al