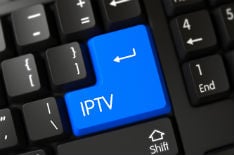 As part of its endless quest to disrupt the unauthorized distribution of copyrighted content, in March 2021 Dutch anti-piracy group BREIN said it had successfully targeted yet another pirate IPTV seller.
The subscriptions sold by the man provided access to more than 6,000 TV channels and in excess of 10,000 movies and TV shows via a VOD service. These packages typically cost just a fraction of the price associated with similar legal services while offering considerably more choice. It's not hard to see why consumers are attracted to them, or why rightsholders want to shut them down.
With BREIN on the lookout for piracy, the IPTV seller closed his vendor accounts on local online markets Marktplaats.nl and 2dehands.be. However, the anti-piracy group believed that his sales were continuing regardless, so they decided to track him down.
"He pretended to be Belgian, but turned out to live in the Netherlands. He has signed a statement of abstention with a penalty clause for future infringements," BREIN said at the time.
New Pirate IPTV Sales Breached Settlement Agreement
After an additional undisclosed amount was paid to cover BREIN's costs, the matter should've ended there. But BREIN says that in subsequent investigations a number of adverts and websites showed traces of the same perpetrator, leading to the conclusion that the man was in breach of the settlement agreement.
In response, BREIN obtained permission from the court to target the man's home, from where 25,000 euros ($26,469) in cash and cryptocurrencies were seized. That amount has now been forfeited and a revised settlement agreement reached, but with harsher terms – in BREIN's favor.
€5,000 Penalty For Any New Subscriptions
After canceling all current subscriptions and shutting down his sales operation, any new appearances in the market will prove costly for the former seller, the anti-piracy group says.
"A new settlement agreement has been concluded with him in which he can expect a fine of 5,000 euros per IPTV package or 50,000 euros per day if he has not learned his lesson by now," BREIN notes.
"Incidentally, in such a case, BREIN will also file a report for criminal prosecution."
After BREIN claimed victory in the landmark 'Filmspeler' (Movie Player) case in 2017, sellers of piracy-configured set-top boxes (and associated IPTV subscriptions) became a key target for the anti-piracy group.
According to the latest figures, BREIN has removed 4,752 advertisements for illegal IPTV subscriptions from sales platforms and has tracked down and stopped 53 illegal providers. In addition, BREIN has closed 330 websites that were used to sell illegal IPTV subscriptions.
"Settlements with illegal sellers usually amount to tens of thousands of euros," the anti-piracy group concludes.