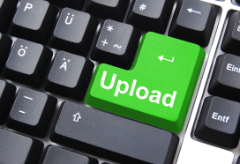 Dutch anti-piracy outfit BREIN is continuing its crackdown on uploaders at various file-sharing sites and services.
Over the past months, BREIN has focused heavily on catching individual uploaders, whether through Usenet, BitTorrent, Facebook, or other platforms.
This week the anti-piracy group announced that it had chalked up yet another victory. This time it involves members of a local private torrent tracker, two of which also ran an unlicensed Internet radio station.
After obtaining two ex parte orders from a local court, BREIN settled with eight uploaders for a total of 60,000 euros. In addition, the unnamed private torrent tracker was shut down.
The court's documents reveal that the site was mainly targeting a Dutch audience. There was a heavy focus on local content but also subtitled Hollywood movies, such as The Good Dinosaur and Kindergarten Cop 2.
In addition, two uploaders were also DJ'ing at an unlicensed Internet radio station. This radio station was shut down as well.
According to BREIN, part of the settlement sum may be canceled based on personal circumstances of the uploaders, if they stick to their agreement and stay out of trouble.
Also, the DJs were encouraged to take a look at the websites of local performance rights organizations "where they can purchase a license for their hobby."
This case is not the only recent action, TorrentFreak has learned. BREIN also settled with the operator of the Usenet forum BasF1 for 7,500 euros, as a message on the site explains.
While the shutdown of smaller sites has a very limited effect on piracy on a broader level, one of BREIN's main goals is to remind pirates that they are vulnerable. In the near future, it plans to reach out to a broader group of pirates, which should push up the numbers significantly.