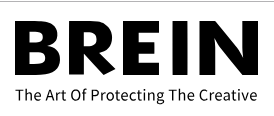 Predicting whether specific torrent sites, streaming portals, or IPTV services will still be around in five years time, is difficult at best. At worst, almost impossible.
Dutch anti-piracy group BREIN has been tackling pirates of all types for the last 25 years. Not only has it seen huge numbers come and go, BREIN can claim direct responsibility for thousands going offline. A relentless production line of pirate platforms means that BREIN being around in five years' time seems easier to predict.
458 Investigations, 449 Sites/Services Removed
Published this week, BREIN's annual report for 2022 covers enforcement actions carried out on behalf of rightsholders across most sectors, including movies, TV shows, music, games, and publishing.
BREIN says it completed 458 investigations in 2022, leading to 449 illegal sites/services being removed from the internet. BREIN refrains from publicly naming its targets but these figures certainly aren't unusual. BREIN reported the shutdown of 349 infringing platforms in 2021 and 466 in 2020.
While sites returning under new branding may play some role in these persistently high numbers, the fact that full-blown pirate sites can now be deployed in minutes could be a more significant factor. But whatever the circumstances, BREIN has a tool for every occasion.
Preventing Big Sites From Getting Bigger
The Netherlands has long been associated with large piracy platforms but not necessarily because they were operated or hosted there. BREIN's persistence on the legal front means that some of the largest torrent sites – The Pirate Bay, RARBG, 1337x, YTS, EZTV, LimeTorrents and KickassTorrents variants – are now dynamically blocked by major ISPs under the terms of a Website Blocking Covenant.
At the end of 2022, 196 proxies and mirrors were also blocked by IP address and/or DNS. BREIN further reports that an additional 328 proxies were 'stopped' by other means last year.
Until relatively recently the sites mentioned above could still be found in Google's search results, but BREIN helped to change that too.
In cooperation with Google late 2021, Pirate Bay domains were deindexed from search results. By the end of 2022, Google had deindexed all seven torrent sites mentioned above – 341 unique domains according to BREIN.
For domains and URLs not covered by the above, BREIN sends takedown notices directly to Google. In 2022, BREIN removed 290,324 results from Google search.
Other Strategies and Enforcement Action
In the event that users manage to circumvent the above, landing on a blocked site or any number of larger (and smaller) platforms, BREIN has a number of options available.
One is to interfere with a platform's ability to generate revenue through advertising. In 2022, BREIN says it "addressed" 36 advertisers doing business on pirate sites and carried out 2,869 interventions against adverts promoting infringing content.
Since all pirate sites and services need people to run them, supply content, and in some cases sell a particular product, BREIN also targets key people in these roles.
Last year, BREIN says it brought the activities of 19 major uploaders, administrators, and 'scripters' to an end. It also stopped 19 traders of IPTV/VOD subscriptions.
During the year, BREIN reached 45 settlements with individuals accused of various types of infringing activity. This included 16 unwelcome home visits, otherwise known as 'knock and talks'.
In some of these cases, BREIN had already obtained an ex parte court order to restrain infringing activity so not answering the door wouldn't have helped.
BREIN's Annual Report 2022 can be found here