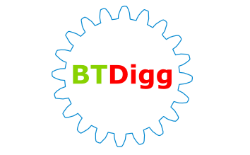 Five years ago a new kind of torrent indexing site appeared online.
Where most other sites rely on user uploads or pull their torrents from other sites, BTDigg took a different approach by using DHT to find new content.
Since then the site has become a regular destination for many people. With millions of pageviews per month, BTDigg listed itself among the larger torrent sites on the web.
Despite being blocked by court order in the UK, the site hasn't faced any significant setbacks. However, a few weeks ago this suddenly changed as the site became unreachable for unknown reasons.
With a lack of updates on social media, the prolonged downtime was a mystery. TorrentFreak contacted the site's operators on several occasions but didn't hear back, until a few hours ago.
In a brief statement the BTDigg team says that the site will remain shut down for the time being. However, the downtime might not last forever.
"We closed the site temporarily, but it's not hard to return," BTDigg's operators informs us.
A continued flood of spam torrents is the main reason for the sudden disappearance according to the team. They hope to resolve this with an 'artificial intelligence' that effectively filters out the problematic content, after which they plan to return.
"The main problem is 'spam' torrents. When we finish creating an AI that filters spam, we'll reopen the site," BTDigg says.
This pending return is positive news for BTDigg users. However, with no concrete ETA for the comeback they will have to find their daily torrent fix elsewhere for the time being.
Also, while a full return is an option, there's also a chance that the site will move on under new management.
BTDigg's team informed TorrentFreak that they are considering selling the site's source code and a year of support to a third party. What that means for the site's future has yet to be seen.