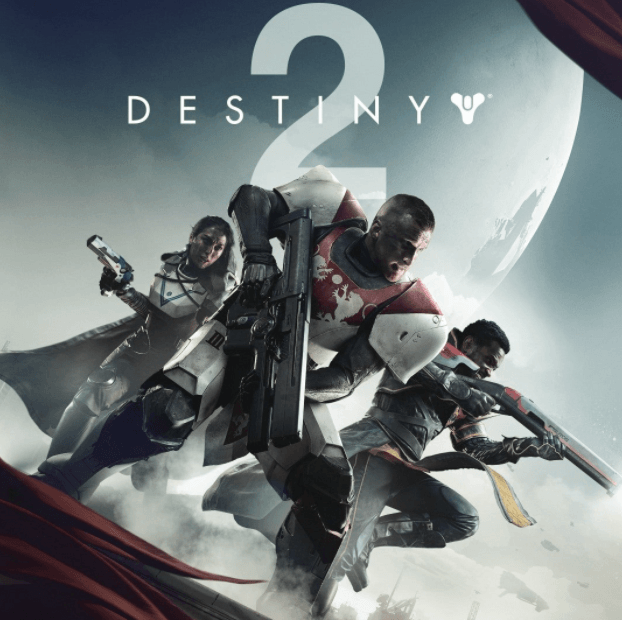 The RIAA was well within its legal rights when it sued thousands of file-sharers in the early 2000s. But it looked bad. Like really bad.
The sight of corporate lawyers crushing everyone from students to moms and dads was a PR disaster. In today's social media-powered world, it would've been devasting.
Interestingly, a brand new lawsuit filed by Bungie against what initially seemed like an ordinary guy may actually end up having the opposite effect in its gaming community. It's that bad.
After Hitting Cheat Developers, Bungie Varies Tactics
There's only one thing worse than being useless at an online game and that's getting whooped into last place by gamers who cheat. This tiny minority has the capacity to transform a competitive yet balanced gaming environment into an arena where injustice rules. It's not difficult to see why that's a massive problem for players and gaming companies alike.
Through several lawsuits, Destiny developer Bungie has sent a clear message that it will not tolerate those who create, distribute, or sell cheating software. The company's lawsuits variously claim copyright infringement (when cheat makers use pieces of original code or creative derivative works), circumvention of technical measures (under the DMCA), breach of contract, and/or violation of consumer protection laws.
For live-streaming Destiny-cheater @inkcel, who operates the Twitch channel 'MiffysWorld', being held to a set of rules that are much harder to hack is set to become a miserable, regrettable experience.
The Squeaky Wheel Gets the Grease
In a complaint filed July 15 at a Washington district court, Bungie names Luca Leone as the sole defendant. Highlighting his Twitter handle '@inkcel', Bungie describes the California resident as a Destiny 2 user who routinely streams himself using cheats to gain an unfair advantage over regular players.
Bungie and Leone appear to have more than a little history. According to Bungie, access to Destiny 2 is only granted after the user agrees to the terms of a Limited Software License Agreement (LSLA). One of the agreed terms is that if a user cheats, Bungie can ban them. Leone allegedly cheated a lot and as a result, got banned a lot too.
By repeatedly creating new accounts and repeatedly agreeing to the terms of the LSLA, Bungie says Leone committed serial fraud. While that can be a serious offense from a legal perspective, other allegations are much more troubling. Leone's battle with Bungie seems fairly personal and at times threatened to spill over into the 'real' world.
Ban After Ban After Ban
There's little need to document every ban handed down by Bungie but needless to say, many feature Leone using an account to stream himself using a cheat suite and Bungie using tools to detect the account cheating. Using display names including Hoehitter, Bungie, bungiemad, and hahahalolxd, the time between Leone making a new account and the account being banned became shorter over time. Then things began to escalate.
On May 18, 2022, Leone tweeted an image of Bungie employee Dylan Gaffner. "i just realized i'll be moving to a place that's 30 minutes away from dmg [Gafner]," he wrote, adding: "he is not safe."
"it's a warm summer day in portland and dylan has just woken up from his restless slumber. He rolls over to pick up his phone so he can check twitter as he sees that someone is cheating with his full government name as their bungie id [sic]. "DYLAN GAFNER LMDOAOAOAOAO."
In various follow-up tweets Leone talks about being banned by Bungie, regularly taunting the company for good measure with comments such as "bungie will NEVER be able to stop me if I persisted in my actions" and "k let's just remember this all started from a clip of me flying with infinite ammo walls and aimbot and then let's stop replying ok? Ok"
On July 4, 2022, after temporarily moving to Washington State, Leone doubled down.
Just over a week later, Twitter banned Leone's account following a tweet stating: "twitter celebrities deserve death."
Bungie Discovers More – Decision to Sue "Easy"
Bungie already had enough evidence to bring a civil complaint but its investigation lifted the veil on something unexpected.
"Leone is an active member of the 'OGUsers' account hacking and selling forum, where he sells (presumably stolen) social media accounts – and also 'sells' Destiny 2 emblems," the complaint notes
Every sale of a Destiny emblem (a non-transferable digital art badge) is a violation of Bungie's LSLA. However, Bungie says the technique used by Leone to transfer emblems represents a circumvention of the technical measures put in place to prevent fraud. Even considering the defendant's previous alleged conduct, somehow this also manages to escalate, this time by affecting the charitable work of the Bungie Foundation.
"[A]mong the emblems Leone sells are emblems Bungie makes available only to players who donate to selected charity drives; thus, not only is Leone lining his own pockets in violation of the LSLA, but he is devaluing an award Bungie grants for charitable giving and thereby harming the Bungie Foundation's ability to fund charitable causes," the complaint continues.
According to Bungie, on July 6, 2022, Leone offered two "$100 donation links for $50 each," adding: "Already redeemed mine". Bungie says the donation links led to emblems only available to those donating $100 to the Bungie Foundation. Bungie linked the OGUsers account 'Knight' to Leone via an email address he also used to buy goods from the Bungie store.
"That combination of conduct makes Bungie's decision to bring this lawsuit easy. As Bungie has demonstrated repeatedly, it will not allow its game, its community, or its employees to be abused, defrauded, or threatened. Leone has done all three, and this action is the consequence."
Causes of Action
The terms of the LSLA represent a binding contract between Bungie and each individual player of Destiny 2. Bungie says Leone is in breach of contract by hacking or modifying Destiny 2 to gain an advantage (Anticheat Provision), commercially exploiting Destiny 2 by selling/transferring emblems, and creating new accounts to avoid bans.
By agreeing to abide by the terms of the LSLA in full knowledge that was never the intent, that amounts to fraud. On the copyright front, the cheat software used by Leone reportedly creates visual elements that are displayed as an overlay on, and within, the Destiny 2 visual display.
"As such, Leone infringed Bungie's copyright in Destiny 2 as an audiovisual work each time that he used cheat software to create an unauthorized derivative work of Destiny 2," Bungie says.
And then the screw gets turned again – and again.
Given that Leone created new accounts after being banned and always intended to violate the LSLA, Leone never had a valid license to play Destiny 2. As a result, every time he downloaded and/or used Destiny 2 he infringed Bungie's copyrights.
Bungie says Leone also infringed its rights each time he launched the cheat software and when he streamed Destiny 2 gameplay without a license, that was yet more infringement.
Bungie says all infringement was willful and it's entitled to damages in an amount to be proven at trial. In the alternative, the company seeks $150,000 in statutory damages for each copyrighted work infringed. And there's more.
"By using cheat software to access data Bungie engineered the Destiny 2 software to withhold from players, Defendant bypassed technological measures Bungie put in place to control access to Destiny 2," Bungie explains.
Under the DMCA's anti-circumvention provisions, statutory damages awards are 'just' $2,500. However, that is $2,500 for every circumvention, i.e every single use of the cheating software. Whether Bungie can put a number on that is not mentioned in the complaint, but it seems more than likely.
Finally, Bungie is demanding an injunction to prohibit all of the above-mentioned behavior, including to prevent Leone from "harassing, stalking, or otherwise engaging in unwanted or unsolicited contact with Bungie, its employees, or Destiny 2 players."
Bungie's full complaint and additional allegations can be found here (pdf)