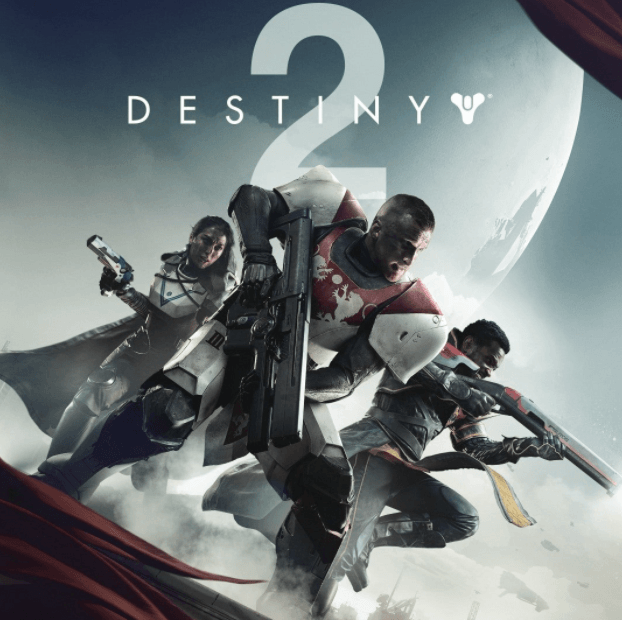 After reading the introduction to Bungie's latest lawsuit, which targets makers and sellers of Destiny 2 cheats, one gets the impression the developer may be starting to enjoy this fight.
A Bungie-compiled list of online aliases, including PRAGMATICTAX, NOVA, J3STER and CYPHER, are the latest individuals to face legal action for developing, marketing, selling, and providing customer support for, tools that enable cheating in the blockbuster online game, Destiny 2.
Ten named defendants, several of them already identified by both alias and real name, sit atop a pre-allocated space marked 'JOHN DOES NO. 11-50.' At this stage of Bungie's crusade against cheaters and those who enable them, it's unlikely that space will remain empty for long.
Bungie vs. Ring-1: An Ongoing Saga
The lawsuit filed Tuesday at a Washington court shows a fine-tuning of Bungie's legal tactics and a determination to finish the mission, even if that requires several bites of the cherry.
Individuals behind cheat maker and distributor, Ring-1, were targeted in a Bungie lawsuit back in 2021. Bungie listed six causes of action including copyright infringement, trafficking in circumvention devices contrary to the DMCA, trademark violations, and unfair competition.
In February 2023, after reaching settlements with three defendants, a California court rejected Bungie's request for a $2.2m judgment. With Ring-1 still in business today, Bungie now appears ready to finish the job.
"The days of Destiny 2 cheaters being free to engage in a wholesale assault on the Destiny 2 game and its community without fear of consequences are over"

(Bungie statement in new Ring-1 lawsuit)
Basis For Complaint
The introduction highlights Bungie successes in earlier lawsuits and suggests there's now little need to establish whether certain types of conduct amount to an offense.
The sale and use of cheat software "violates a raft of federal and state laws, breaches users' contracts with Bungie, and is a basis for significant tort liability," Bungie writes. "Cheat manufacture and sale has been repeatedly found to violate copyright law [and] the DMCA's anti-circumvention provisions," the company continues, adding that when defendants are sufficiently organized, RICO violations enter the mix.
RICO violations formed no part of the lawsuit against Ring-1 defendants in 2021, but they certainly do now. Highlighting the refusal of Ring-1 to curtail its activities, Bungie lays down the law.
"Bungie's litigation, and litigation victories, have not gone unnoticed; they have been widely covered in the gaming industry press and beyond. Defendants, in other words, have been more than placed on notice that their conduct is tortious, wrongful, and in fact illegal, and have had every opportunity to voluntarily cease it," the complaint reads.
"Instead, the Ring -1 Enterprise has deliberately and willfully continued to engage in that conduct, secure in the belief that they can avoid consequences for it. And the Ring -1 Cheat is particularly dangerous, predicated on an insidious misuse of the hypervisor layer of users' operating systems that puts their computers and others' at risk."
Ring-1 Defendants, From the U.S. to Australia
The investigation mantra "follow the money" appears to have bypassed lead defendant Joshua Fisher. The complaint notes he's a resident of Birmingham, UK, and the sole proprietor of payment processing company, Paydash. That's almost correct; Fisher was indeed the sole director of Paydash Limited, at least until it collapsed into liquidation more than a year ago, after failing to file its first set of accounts.
Liquidation documents make no mention of Bungie's allegations, including the claim that Paydash processed Ring-1 payments while acting as a "middleman reseller" for Ring-1 cheats. Public records show that Paydash's attempt to remain anonymous by utilizing a London virtual office address were undermined by Fisher's address disclosures relating to at least one other business. Other defendants made poor choices too.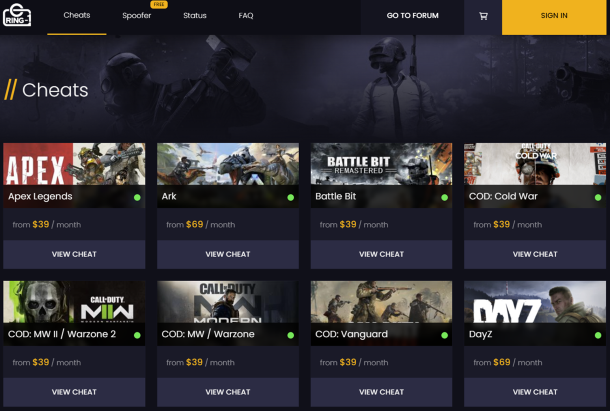 Bungie claims that defendant Jacob W. Mahuron is a Ring-1 support staffer residing in Delaware, who goes by the username "PragmaticTax" on the Ring-1 forums. Fellow support staffer Matthew Abbott (a/k/a "Nova") allegedly lives in West Virginia, while David Hastings (J3STER) managed to keep his physical location private.
While there are lessons to be learned about using the same username internet-wide, the above defendants all used Discord. Bungie made a note of their unique IDs so whatever Discord has on file, is likely to be handed over as the case develops.
Other defendants include Travers Rutten (Travers7134), an alleged reseller residing in Brisbane, Australia, and reseller Jesse Watson (jessewatson3944) of 'physical location unknown' but resident of the 'Softaim Express' Discord server. 'Calc' is allegedly a Ring-1 developer, 'Cypher'a Ring-1 staff member, 'Khaleesi' a support staffer, and the list goes on.
"Doe Defendants Nos. 11-50 are persons and parties whose identities are currently unknown to Bungie, but who, upon information and belief, are both complicit in Defendants' torts and members in fact of Defendants' racketeering enterprise, including cheat developers, resellers, administrators, and other agents of the enterprise," Bungie adds.
Bungie Goes For the Jugular
The defendants face allegations of copyright infringement, Civil RICO (racketeering: wire fraud, criminal copyright infringement, money laundering), circumvention of technical measures in violation of the DMCA, violations of the Computer Fraud and Abuse Act, Breach of Contract, Interference with Contractual Relations, and Civil Conspiracy.
"This conspiracy directly harmed Bungie, through lost business, an injured reputation, and the significant expense of its anti-cheating measures. As a result of the foregoing, Bungie is entitled to an award of damages in an amount to be proven at trial," Bungie concludes.
Bungie's complaint can be found here (pdf)