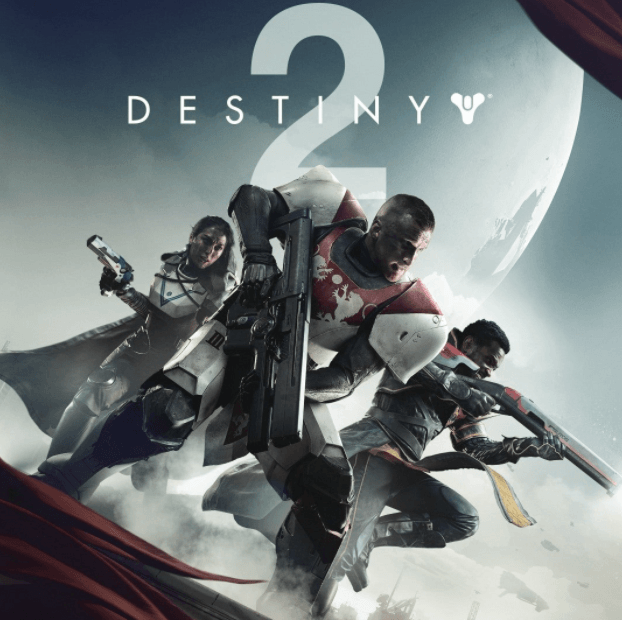 Rather than test their skills on a level playing field, some gamers prefer to deploy third-party cheating software to gain a competitive advantage.
This is particularly prevalent in multiplayer games where being able to shoot through walls, automatically aim, run at advantageous speeds and retain ammo supplies naturally provides a competitive advantage.
While this may be good fun for those who dislike rules and don't mind hollow victories, these hacks create frustration for other players which diminishes the gaming experience.
As a result, video game developers are taking action against cheat makers and those who distribute cheats, with the aim of restoring fair play and enjoyment for their customers. A new lawsuit filed by Ubisoft and Bungie continues this trend by targeting individuals believed to be involved in the development and distribution of cheats for Destiny 2 and Rainbow Six Seige.
Lawsuit Targets Individuals Allegedly Behind Ring-1
Filed in a California district court, the lawsuit targets Andrew Thorpe (aka 'Krypto'), Jonathan Aguedo (aka 'Overpowered'), Wesam Mohammed (aka 'Grizzly'), Ahmad Mohammed, plus John Does 1-50. According to the plaintiffs, these people operate, oversee or participate in Ring-1, an operation that develops, distributes and markets a range of cheats for Destiny 2 and Rainbow Six Seige, among others.
Ring-1 is said to largely operate from Ring-1.io but is also active on hundreds of forums, websites and social media accounts selling cheats that enable Ubisoft and Bungie customers to automatically aim their weapons, reveal the locations of opponents, and see information that would otherwise be obscured.
"Defendants' conduct has caused, and is continuing to cause, massive and irreparable harm to Plaintiffs and their business interests. The success of Plaintiffs' games depends on their being enjoyable and fair for all players," the lawsuit reads.
"Cheaters ruin the experience of playing the Games. Not only do cheaters impair the enjoyment of gameplay by non-cheaters with whom they interact in-game, but cheaters also illegitimately obtain and thereby devalue the in-game rewards that non-cheaters obtain legitimately."
Ubisoft and Bungie say that the defendants' conduct is both unlawful and malicious since they deliberately set out to do harm to the companies and player communities.
Who Are The Ring-1 Defendants?
The lawsuit alleges that Andrew Thorpe (aka 'Krypto') is a person residing in North Humberside in the UK. It's claimed he is a Ring-1 staff member and moderator who assists the plaintiffs' customers to use the cheat software, serves as a liaison to the cheat developers, and may also be a developer himself.
Jonathan Aguedo (aka 'Overpowered') is said to reside in Windermere, Florida. Alongside similar allegations to those leveled against Thorpe, it's alleged that Aguedo also acts as a reseller of Ring-1 cheats.
Wesam Mohammed (aka 'Grizzly') allegedly resides in Munster, Indiana. He stands accused of being a long-time member of Ring-1 and a "prolific" reseller of the cheating software, with some sales being conducted under the moniker "Gaming Mods." Ahmad Mohammed is also claimed to be a resident of Munster and a reseller of the Ring-1 cheats.
The complaint goes on to list a number of individuals only by their online handles. These include Berserker, Cypher, Admin, Cale, Overseer, Tralepo, Frost, Dove and Pingu, who are all accused of being involved in various aspects of the Ring-1 operation. At this stage their identities are unknown but Ubisoft and Bungie say they will seek to amend their complaint once this information is obtained.
Defendants' Business Model
According to the lawsuit, the cheats developed and distributed by Ring-1 are not cheap. Access to Destiny 2 cheats via the Ring-1 website costs 30 euros per week or 60 euros per month while those for Rainbox Six Seige cost 25 euros and 50 euros respectively, netting the defendants up to hundreds of thousands of dollars in revenue.
The plaintiffs believe that Ring-1 or those acting in concert with them fraudulently obtained access to the games' software clients before disassembling, decompiling and/or creating derivative works from them. These tools were then tested on Destiny 2 and Rainbow Six Seige servers under false pretenses by using "throwaway accounts" and false identities.
Copyright Infringement Offenses
Since the cheating software developed and distributed by Ring-1 is primarily designed for the purpose of circumventing technological measures that control access to their games, the plaintiffs state that the defendants are trafficking in circumvention devices in violation of the DMCA (17 U.S.C. § 1201(a)(2)).
In addition, it's alleged that the defendants unlawfully reproduced and displayed the plaintiffs' artwork on the Ring-1 website, adapted the performance of the games, and reproduced game client files without a license during reverse engineering and similar processes.
In the alternative, Ubisoft and Bungie suggest that the defendants can be held liable for inducing and contributing to the copyright-infringing acts of their customers when they deploy cheats that effectively create unauthorized derivative works.
"As a direct and proximate result, Plaintiffs are entitled to damages and to Defendants' profits in amounts to be proven at trial, which are not currently ascertainable. Alternatively, Plaintiffs are entitled to maximum statutory damages of $150,000 for each copyrighted work infringed, or in such other amount as may be proper under 17 U.S.C. § 504(c)," the complaint adds.
Other Claims Against The Ring-1 Defendants
In addition to the alleged copyright infringement offenses, Bungie and Ubisoft say the defendants are liable for trademark infringement due to the use of various marks on the Ring-1 website and elsewhere. They are also accused of 'false designation of origin' due to false or misleading descriptions that suggest a connection with the companies, and intentional interference with contractual relations by encouraging Destiny 2 and Rainbow Six Seige players to breach their licensing conditions.
The gaming companies conclude with claims that the Ring-1 defendants' business represents unfair competition that relies on violations of the Computer Fraud and Abuse Act due to the accessing of official gaming servers without authorization.
As a result, Bungie and Ubisoft demand injunctions to restrain this behavior going forward. They want the Ring-1 website (and any copies) to be shut down, along with the cheating software itself.
They also demand actual or maximum statutory damages on the copyright counts, plus damages for trademark infringement and violations of the Computer Fraud and Abuse Act. All proceeds obtained by the defendants through the sale of the cheating software should be placed in a trust, the companies say.
The Bungie and Ubisoft complaint can be found here (pdf)