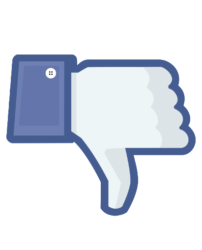 Over the past three years, adult entertainment company Strike 3 Holdings has filed thousands of cases in US federal courts.
These lawsuits target people whose Internet connections were allegedly used to download and share copyright-infringing content via BitTorrent.
While many of these cases resulted in private settlements, Strike 3 has also experienced some setbacks. For example, in the 'Cobbler' case, the Court of Appeals previously ruled that copyright holders need "something more" than an IP-address for a viable case.
These and other rulings have motivated Strike 3 to adapt its business. As reported earlier this month, we noticed that the company had started to add information from social media services to its complaints, to 'prove' that the defendant is likely the infringer.
In theory, this could be a fruitful strategy but it is certainly not without flaws. This is what defense attorney Steven C. Vondran highlights in a recent BitTorrent piracy-related filing.
Vondran represents a defendant who is being sued by Strike 3 in a California federal court. This happened after the company first tried to expose this person at a Florida state court, through a controversial discovery request.
Among other things, the attorney argues that Strike 3 engages in "cut and run" tactics and that it fails to present "something more" than just an IP-address.
In making this argument, Vondran also draws attention to the social media tactic. While that wasn't used in the case at issue, the attorney highlights it to show what can go wrong when Strike 3 tries to find "something more" than just an IP-address.
"If they can line up or match or correlate the movies being downloaded with a person's Facebook 'likes' they figure this will overcome Cobbler and give them the 'something more' needed," he points out.
According to the defense attorney, "this is total junk science" which he plans to make clear in a separate case he's handling. Apparently, in that case the defendant's interest in "Star Wars" on Facebook was brought up as relevant information.
"For example, in one case they stated that a Defendant is more likely to have downloaded their clients Blacked, Tushy, and Vixen videos because their social media likes indicate they have an interest in 'Star Wars'," Vondran writes.
Vondran informs the court that this is "a total joke." Not just that, Strike 3 apparently also managed to identify the wrong account on Facebook, from someone who happens to carry a similar name.
"Making matters worse for them, the Defendant in that case will show that the Facebook account used was that of another person with a similar same," Vondran writes.
"These are the type of callous intentional abuses that are going on and the Courts have the inherent power to quash the subpoena and dismiss the case for improper delay," the attorney adds.
If this is indeed true, Strike 3's attempt to present "something more" to the court has the potential to backfire. In any case, it's worth keeping an eye on this motion to quash, as well as the upcoming filings about the wrongly identified Facebook account.
—
A copy of Steven C. Vondran reply to Strike 3's opposition to the motion to quash is available here (pdf).