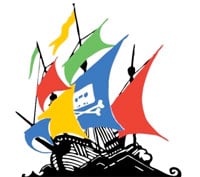 Early 2010 the French music industry group SNEP initiated legal action against Google in an attempt to force the search giant to filter certain terms from its "Instant" and "Autocomplete" features.
SNEP argued that when users enter the name of popular artists into the search box, Google often adds piracy related keywords including 'torrent', 'RapidShare' and 'MegaUpload'.
According to the music group this means that Google is facilitating piracy, and it asked the court to order Google to censor the three search terms in question.
After SNEP lost the case in two lower courts, it took the matter to the Supreme Court which decided in favor of the music group last week. The Supreme Court ruled that keyword filters are an appropriate measure to curb online piracy.
While the Court recognizes that Google is not accountable for any of the infringements that take place on other websites, it says that Google does have a responsibility to make it more difficult for the public to "discover" unauthorized content.
By filtering these search terms, Google helps to prevent future infringements, the Court noted.
The Supreme Court based its verdict on Article 336-2 of the Intellectual Property code, a provision which allows courts to take almost any emergency measure to protect rightsholders. The same article is being relied on in a separate case brought by the French movie and TV industry in which ISPs and search engines are being asked to block several popular streaming sites.
Following its ruling the Supreme Court sent the case back to the Court of Appeal for a final decision.
For Google, fighting the French case is a matter of principle. The search engine has already been filtering "piracy-related" terms from its 'Autocomplete' and 'Instant' services for more than a year, worldwide. Google users searching for terms like "torrent" and "RapidShare" will notice that no suggestions or search results appear before they type in the full word.
While Google hasn't removed any content from its search results, Google's measures do indeed lead to fewer searches for the terms that are censored.
We assume that Google is nevertheless fighting the decision to keep control over what they choose to censor. If the case is decided against them, they can expect more requests for keywords to be added to the filter, or even entire websites.