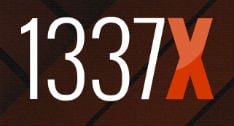 As far as anti-piracy strategies go, website blocking is considered by entertainment industry players to be one of the most effective.
Following action by the movie, TV shows, music, sports and publishing industries, thousands of websites are blocked by ISPs in many countries, usually following copyright lawsuits against the providers themselves.
In Spain, following action by local music industry players including anti-piracy group AGEDI, even more sites can now be added to the growing list. Following a decision handed down by Barcelona Commercial Court No. 1, a total of seven torrent-based platforms will have to be blocked by local ISPs.
Perhaps the most recognizable of the group is 1337x.to, the world's second most-visited torrent site according to TF's recently published Top 10 Torrent Sites data. The site is blocked in many countries due to its popularity but against the odds, continues to grow.
Next up is LimeTorrents.cc, which ranked as the 7th most popular torrent site in our report. In common with 1337x, the site is subject to ISP blocking in several regions.
Two additional popular torrent indexers – Torlock.com and Torrentfunk.com – are also included in the group, along with ExtraTorrent.cd, a site that shares the name of the now-defunct giant ExtraTorrent but has no connection to the original.
Completing the list are Masquetorrent.com (which appears to be down), and Isohunt.to, which used to be a torrent indexing site but now redirects to TPB.wiki, a fairly comprehensive proxy and mirror site portal designed for unblocking blocked sites.
The decision by the Barcelona court means that major ISPs including Movistar, Vodafone, Orange, and others will soon have to begin blocking the sites. However, if ISPs use the same techniques as they did following previous court orders, a simple change of DNS will be enough for users to circumvent the blockade.
Local music industry group Promusicae (Productores de Música de España) welcomed the decision of the Barcelona Court, with president Antonio Guisasola noting that it contributes to "the end of the era of impunity" for pirates.
"We have suffered for many years at the hands of those who believed that music was a product that could be plundered and distributed without the slightest scruple," Guisasola says.
"In the end, the efforts of creators and producers do not fall on deaf ears. Beyond the harsh generalized economic crisis, the music industry has suffered a bloody time that destroyed tens of thousands of jobs and put at serious risk the very development of our cultural fabric.
"The decisive changes implemented to favor new and more accessible modes of consumption require the backing of administrative and judicial authorities to rid themselves of the unfair competition of fraudulent businesses and resolutions such as this show that we are all moving in the right direction," Guisasola concludes.
The music industry is not alone in its site-blocking efforts in Spain. Last year, Hollywood flexed its muscles to tackle sites offering movie and TV content illegally.