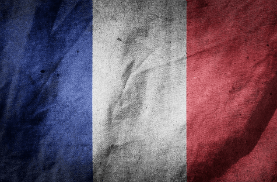 Blocking pirate sites has become a common tool for copyright holders to address piracy concerns, especially in Europe.
This is also true in France, where The Pirate Bay was one of the first targets two years ago, but not the last.
This weekend, news broke that the French Civil Society of Phonographic Producers (SCPP) has managed to obtain a new injunction to stop local ISPs from providing access to four new torrent sites. The order covers LimeTorrents, TorrentHound, TorrentReactor, TorrentFunk and nearly two dozen dedicated proxy sites.
NextINpact reports that the music association was granted the injunction several months ago, but it has only just been made public.
The order states that the four sites are assisting users to access copyrighted works without permission. According to the court, this was clear "because the term torrents refers to an illegal downloading activity."
The latter point goes quite far since there are also plenty of legitimate uses for torrents. Nonetheless, the injunction stands.
In its defense, Internet provider Free argued that blocking sites was ineffective. While the court acknowledged that it wasn't a silver bullet, it noted that it's one of the few tools rightsholders have to address the problem.
The latest decision also includes a crucial difference compared to previous orders. The music group is required to pay the costs for the blocking, as they are the ones who benefit from it.
This cost issue makes these blocks less appealing to rightsholders and SCPP has already announced that it will appeal this part of the order.
When doing so, the music group can also scrap at least two of the sites in question, as these have been 'dead' for a while.
Both TorrentReactor and TorrentHound closed their doors months ago, and TorrentFunk has also been missing in action for a few days. Right now, LimeTorrents is the only site in the case that's still operational.
—
The full list of domains covered in the order (pdf) is as follows.
Main domains
torrentreactor.com
torrenthound.com
limetorrents.cc
torrentfunk.com
Mirrors
torrentreactor.net
torrentreactor.site
torrentreactor.in
thepiratebay.cool/torrent-hound
torrenthound.cc
torrenthound.ru
torrenthound.se
limetorrents.in
limetorrents.ws
limetorrents.info
limetorrents.site
limetorrents.com
limetorrents.co
limetor.co
limetor.com
limetor.net
torrentfunk.ee
torrentfunk.in
torrentfunk.xyz