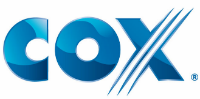 Last year BMG Rights Management and Round Hill Music sued Cox Communications, arguing that the ISP fails to terminate the accounts of subscribers who frequently pirate content.
The companies, which control publishing rights to songs by Katy Perry, The Beatles and David Bowie among others, claim that Cox gave up its DMCA safe harbor protections due to this inaction.
The case is scheduled to go to trial before a jury next month, but an order just issued by District Court Judge Liam O'Grady already puts the Internet provider at a severe disadvantage.
In his order Judge O'Grady ruled on a motion for partial summary judgment from the music companies, which argued that Cox has not met the requirements for safe harbor protection under the DMCA.
Although Cox does have a policy to disconnect accounts of pirating subscribers, it discarded the copyright infringement notices from the plaintiffs. These notices are bundled with settlement requests, something Cox likens to harassment.
After reviewing the arguments from both sides Judge O'Grady has sided with the copyright holders, as HWR first reported.
"The court grants the motion with respect to defendant's safe-harbor defense under the Digital Millennium Copyright Act (DMCA). The is no genuine issue of material fact as to whether defendants reasonably implemented a repeat-infringer policy as is required…," the order (pdf) reads.
Judge O'Grady's order
The judge has yet to publish his full opinion motivating the decision and we will follow this up as soon as it's handed down. However, the ruling makes it clear that Cox is in a very tough spot.
DMCA safe-harbor is a crucial protection for ISPs against copyright complaints. Aside from the liability Cox faces in the case, it also suggests that ISPs should disconnect subscribers solely based on accusations from copyright holders, which affects the entire industry.
Judge O'Grady, who's also in charge of the criminal case against Megaupload and Kim Dotcom, doesn't appear to be concerned about any collateral damage though.
Techdirt reports that he previously lashed out against the EFF and Public Knowledge, which submitted an amicus brief in support of Cox.
"I read the brief. It adds absolutely nothing helpful at all. It is a combination of describing the horrors that one endures from losing the Internet for any length of time," O'Grady said, rejecting the brief.
"Frankly, it sounded like my son complaining when I took his electronics away when he watched YouTube videos instead of doing homework. And it's completely hysterical."
To be continued.
Update: EFF Senior Staff Attorney Mitch Stoltz shared the following comment with TorrentFreak, responding to the safe-harbor decision.
"While the judge hasn't explained the reasons behind his decision yet, it has the potential to encourage more shakedowns of Internet subscribers by Rightscorp and others. Cox shouldn't be penalized for protecting its customers against abuse."
"Regardless of last week's ruling, Cox should prevail in this lawsuit. No court has ever held that simply transmitting data, without more, amounts to a copyright violation."