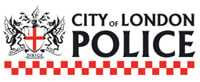 A few hours ago we reported that City of London Police's Intellectual Property Crime Unit (PIPCU) managed to shutter FileCrop, a popular file-hosting search engine.
FileCrop wasn't the only site that disappeared. The same happened to the sports streaming portal Cricfree.tv, which is a fairly popular site with millions of visitors a month.
However, Cricfree didn't stay down for long. The owner of the site quickly put up a new domain, Cricfree.eu, and after a few hours the site was up and running again.
TorrentFreak talked to the Cricfree owner who told us that the police nor his registrar reached out to him about the issue.
"They never alerted me that they were going to suspend the domain. I only received a few emails from the anti-piracy outfit FACT, but I didn't think these were serious," he says.
It remains unclear how the police was able to seize the domain. Previously they've contacted several registrars with a request to suspend several piracy related domain names, and it is likely that this happened here as well.
Cricfree's domain name registrar is Internet.bs and the owner is hoping to get the domain name back, since the domain name was "seized" without a proper court order.
For now, however, the site will continue to operate on cricfree.eu and skysport.tv, where traffic is picking up again according to the owner.
Update August 17: Cricfree got its domain name back