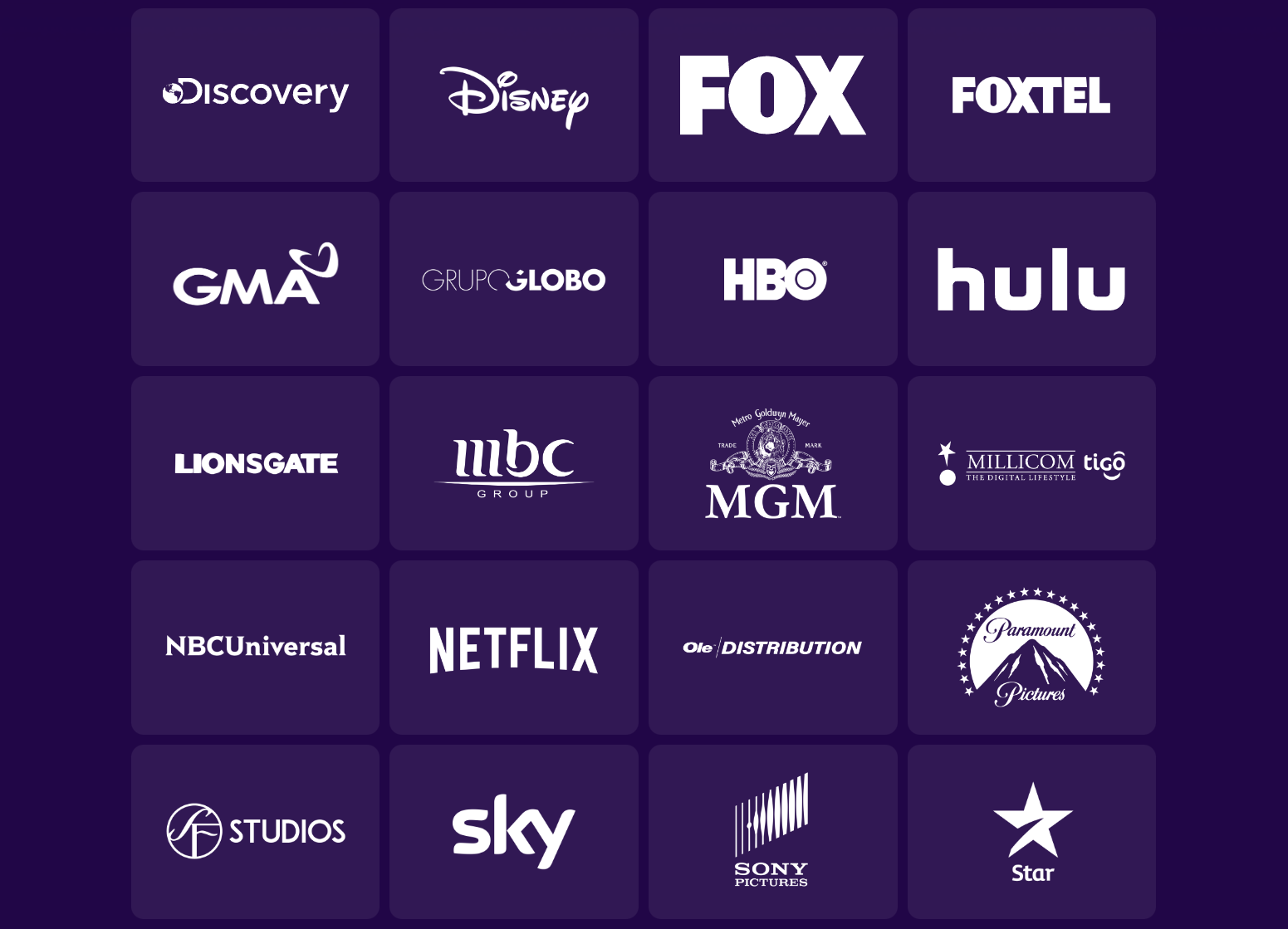 After reporting on the activities of the Alliance for Creativity and Entertainment (ACE) for more than five years, it's clear that the coalition is digging in for the long haul.
For operational reasons, ACE doesn't announce the results of all of its work, nor does it produce any statistics. What we suspect from our own research is that in December 2022 alone, ACE may have taken control or otherwise rendered inoperable more than 40 domains, perhaps more than 50.
Accurately identifying every last domain affected by ACE action isn't an exact science. No one source of information reveals a precise, reliable figure but, when combining various methods, a potentially startling statistic raises its head. Since its inception in 2017, ACE may be responsible for the demise of more than 600 domains, one way or another.
Whatever the mechanism, under pressure or voluntarily, domains are redirecting to the ACE portal at a rapid rate. The handful of sites below barely scratch the surface of the last few months of activity, but the result is the same – domain redirects followed by ACE seizure banners, right across the board.
Sites can find themselves on the radar for many reasons, but when ACE/MPA obtain DMCA subpoenas in United States courts, that often signals trouble ahead.
This roundup covers dozens of sites/services operating in the IPTV, web streaming, and streaming app sectors, that were named by ACE/MPA in their most recent applications as infringers of their members' rights.
Subpoena 1: HDO Box (streaming app)
This DMCA subpoena application requiring Cloudflare to hand over a site operator's details was filed in the United States District Court for the Central District of California (Western Division).
The main target is the popular HDO BOX pirate streaming app, currently available at hdo.app. The app claims to offer a "big catalogue of HD Movies and TV Shows" which obviously makes it a prime target for ACE.
The supposed links to Google Play and Apple's App Store are misleading – one triggers a direct download (not from Google Play) and the other links to a Telegram channel with more than 100,000 members – another reason for ACE to be interested.
In common with similar apps, HDO BOX obtains its content from other services. Operated by the MyCloud hosting service, a subdomain of mycloud.to is listed in the application as the host of an .m3u playlist file utilized by HDO BOX.
The other is a subdomain of hosting site Streamhub (streamhub.to) from where a .ts file (Video Transport Stream) allegedly supplied the movie 'Bumblebee' to HDO BOX users.
The DMCA subpoena targeting Cloudflare can be viewed here (pdf)
Subpoena 2: IPTV Services
Filed in the same California court, the second DMCA subpoena also targets Cloudflare.
In common with similar applications, this one seeks the names, physical addresses, IP addresses, telephone numbers, e-mail addresses, payment information, account updates and account histories of the people behind two IPTV websites.

IPTV Dark (iptvdark.com) is listed as the main target domain, line.darktv-pro.me as the URL supplying the service's .m3u playlist file, plus an IP address from where the movies Aquaman and Like a Boss were allegedly streamed.
IPTV Finland (iptvfinland.me) operates under Streamy IPTV branding and claims to offer 10,000 TV channels. According to the DMCA subpoena, the .m3u playlist for the service is provided by worldiptv.me while a specific IP address allegedly supplied the movies Men in Black II and Top Gun.
The DMCA application targeting Cloudflare can be viewed here (pdf)
Subpoena 3: Streaming Sites
The third DMCA subpoena application has a lot in common with the two detailed above. Filed in the same California court, it targets Cloudflare and seeks the same level of personal information that, at least potentially, could push investigations forward.
The key difference is the volume of domains/sites involved – 40 in total. A small number of the domains targeted are shown below, with all 40 listed at the end of this article.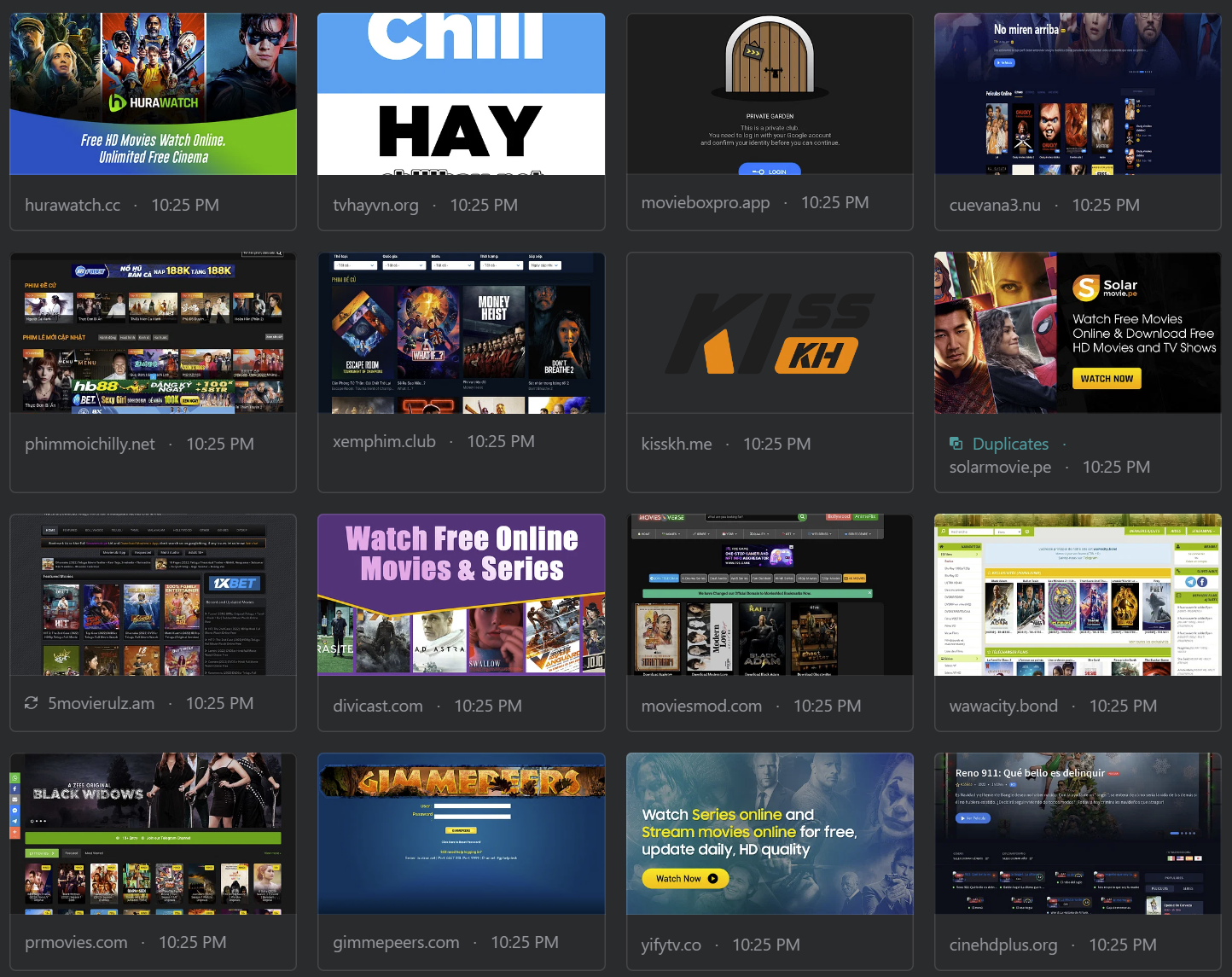 "The purpose for which this subpoena is sought is to obtain the identities of the individuals assigned to these websites who have exploited ACE Members' exclusive rights in their copyrighted motion pictures without their authorization," the subpoena application reads.
Aside from the volume of sites targeted, the subpoena is unusual in that it mentions an ACE member that may not have been previously announced. Along with Columbia, Disney, Netflix, Paramount, Universal, Warner and Village Roadshow, BRON Creative USA Corp makes an appearance as a rightsholder in the application.
BRON Studios notably teamed up with Warner to finance 'Joker', which does appear in this set of court documents as an infringed movie. BRON's involvement may be for other reasons, however.
The DMCA application targeting Cloudflare can be viewed here (1,2, pdf)
A subpoena targeting Tonic Domains (solarmovie.to) available here (pdf)
Domains targeted in DMCA subpoena 3 are listed below.
hurawatch.cc
kisskh.me
tvhayvn.org
motphimtv.info
phimmoichilly.net
ItamilMV.media
hindilinks4u.tel
divicast.com
5movierulz.am
xemphim.club
solarmovie.pe
dutafilm.xyz
movieboxpro.app
gimmepeers.com
motchill.com
yifytv.co
ibomma.cc
moviesmod.com
hindilinks4u.skin
hindilinks4u.top
divicast.org
yomovies.icu
prmovies.com
watchseriesproject.com
wawacity.bond
pelisplus.lat
pelisplushd.nz
cinecalidad.run
pelisflix2.online
pelisgratishd.io
seriesyonkis.nu
cinehdplus.org
cuevana3.nu
repelis2.co
allcalidad.ms
elisflix2.to
gogohd.net
gogodownload.net
animeseries.so
solarmovie.to