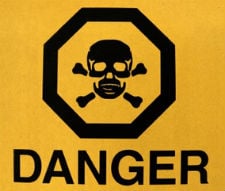 In common with many other countries around the world, downloading music and movies is hugely popular in the Netherlands. Up to a third of the population is estimated to download copyrighted content without paying for it.
Until a few months ago the Netherlands was a relative safe haven for these "pirates" as downloading and copying movies and music for personal use was not punishable by law.
In exchange for this "legalization" rightsholders were compensated through a "piracy levy" on writable media and hard drives. However, this changed after a recent verdict of the European Court of Justice.
Since then, not much has changed. Copyright holders haven't indicated that they want to target individual downloaders, and the authorities haven't either.
However, a new proposal put forward in the Dutch Parliament could change this inaction, with the suggestion that potential pirates should be warned via popup browser notifications. The idea comes from the VVD and PvdA, which holds a majority in the current Parliament.
While the exact details still have to be worked out, the parties want visitors of torrent sites and other download portals to receive a popup warning telling them that they are breaking the law.
Jeroen van Wijngaarden, Member of Parliament for the VVD, told NOS that the warnings should also refer people to legal content. "It should also state that there's a legal alternative, to which the user should then be referred," he says.
Van Wijngaarden explains that these popups, which will presumably have to be implemented by local Internet providers, will increase the chance that people choose legal alternatives over pirate sites.
The plan will be discussed in the Dutch Parliament tomorrow where there is bound to be strong opposition. Kees Verhoeven, Member of Parliament for D66, characterizes the popup proposal as "stupid" as it would require ISPs to become the Internet police.
Instead of popups, the entertainment industries should fight piracy by increasing the availability of legal content, he believes.
"It's a stupid plan and shows a lack of knowledge of how people use the Internet and how they download. You don't reduce illegal downloads with pop-ups, but with more legal supply," Verhoeven says.
Local Internet providers have yet to respond to the proposal, but considering the fierce opposition against the Pirate Bay blockade, it's expected that they won't be too keen on monitoring users' "pirate site" visits.
Photo: Michael Theis