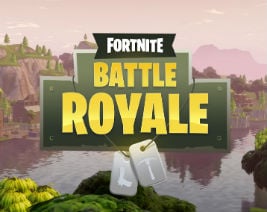 Last fall, Epic Games released Fortnite's free-to-play "Battle Royale" game mode for the PC and other platforms, generating massive interest among gamers.
This also included thousands of cheaters, many of whom were subsequently banned. Epic Games then went a step further by taking several cheaters to court for copyright infringement.
While the initial targets were people who coded, used or promoted cheats to gain a clear competitive advantage, this week Epic sued a different type of cheater. In a complaint filed at a California Federal court, the game publisher accuses a New Zealander of creating an exploit that allows users to get free V-bucks.
V-bucks are the game's currency and can be bought through an online store, starting at $9.99. The virtual coins allow players to purchase skins for their characteras well as other game tools.
According to Epic, people who create and use these kinds of free-money exploits are stealing from the game publisher.
"Players who search for and promote exploits ruin the game experience for others and undermine the integrity of Fortnite. Players who use exploits to avoid paying for items in Fortnite are stealing from Epic," the complaint reads.
V-bucks
The alleged perpetrator is identified as Yash Gosai, who's a resident of Auckland, New Zealand. Epic believes that Gosai developed the exploit which was then promoted through YouTube.
"On information and belief, Gosai developed an exploit for Fortnite's Battle Royale mode that enables players to obtain V-bucks without paying for them. Gosai created and posted a video on YouTube to advertise, promote and demonstrate the exploit," the complaint reads.
While the game company managed to get the video taken down, they're not done with the New Zealander. They accuse Gosai of copyright infringement, breach of contract, as well as conversion.
"Defendant's videos demonstrating the exploit infringe Epic's copyrights in Fortnite by copying, reproducing, preparing derivative works from, and/or displaying Fortnite
publicly without Epic's permission, the company writes.
Epic asks the court for damages and wants the defendant to destroy all Fortnite copies and any related works.
As mentioned before, this is not the first lawsuit Epic has filed against a cheater. Thus far, it has reached at least three settlements behind closed doors. Minnesota resident Charles Vraspir signed an agreement early December. Philip Josefsson from Sweden and Artem Yakovenko from Russia followed soon after.
—
A copy of the complaint against Gosai is available here (pdf).