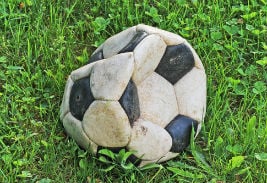 Last month the European Parliament voted on the final text of the Digital Services Act and it was approved by a broad majority.
An amendment that would've effectively banned 'dumb' upload filters didn't pass, neither did an amendment that could've put an end to court orders that require ISPs to block websites, including pirate sites.
The DSA text adopted by the European Parliament is not final yet and could be further amended in trilogue negotiations with the European Council and European Commission. As far as major European football leagues are concerned, there is at least one aspect of the text that requires urgent attention, one that could help them more effectively deal with live streaming piracy.
Live Streaming Piracy is a Threat
While existing EU law already requires online service providers to remove infringing content in response to a valid takedown request, football leagues and other live sports companies insist that they require extra special treatment. Matches and games are at their most valuable when they are taking place and when enforcement takes too long, live streams can stay up, rendering takedown notices almost futile.
This issue was addressed last year in a draft approved by the European Parliament, which contained provisions that would've required illegal content to be removed immediately and no later than 30 minutes after the event had started.
Football Leagues Unhappy With Current DSA Provisions
The Association of European Professional Football Leagues, which represents the interests of 28 member leagues including Premier League, La Liga, Bundesliga, and Serie A, said this week that it "strongly regrets" that the European Parliament plenary vote on the DSA did not respond to calls to protect live content producers from piracy.
While commending parliament on adopting a position just one year after the European Commission's proposals, the football leagues say that parliament's position fails to properly deliver when it comes to removing illegal live content during live broadcasts.
"The failure to clarify the concept of 'expeditious removal or disabling access' to illegal live content, proposed as part of amendments to recital 22, is a missed opportunity to make enforcement of our rights meaningful and real," says Alberto Colombo, Deputy General Secretary of the European Leagues.
"Article 14.3a Must Be Rejected"
The football leagues are also unhappy with a specific "last-minute" amendment. Article 14.3a states that when a takedown notice is sent to a hosting provider demanding the removal of infringing content, the content must stay online while an assessment of the content's legality is pending.
3a. Information that has been the subject of a notice shall remain accessible while the assessment of its legality is still pending, without prejudice to the right of providers of hosting services to apply their terms and conditions. Providers of hosting services shall not be held liable for failure to remove notified information, while the assessment of legality is still pending.
While that may sound reasonable, especially given the need to ensure that bogus or erroneous takedown notices don't remove legal content, the football leagues insist this will be damaging to them. Live matches necessarily take place in real-time and every second that illegal streams of matches remain up, pirates are able to view them without paying.
"This [assessment period] is really hurting the live content of our Member Leagues, where every second counts and no interpretation or assessment is needed as content is fingerprinted and/or watermarked. To put it bluntly, this new article would unfortunately and literally help piracy of live content spread even more across the European Union," Colombo adds.
In conclusion, the football leagues call for the rejection of Article 14.3a "to make the DSA fit for live content" since without "clear and meaningful action" at the European level, mass infringement of sporting events will continue.