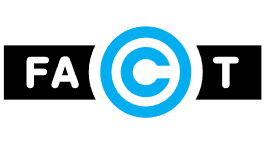 The Federation Against Copyright Theft, or FACT as it's more commonly known, has developed a reputation for cracking down on mostly video-based piracy in the UK.
During its recent history, FACT has worked on behalf of the Premier League, Sky, and BT Sport, among others. FACT's activities in this respect have been fairly broad, from tackling IPTV providers and sellers, creators and distributors of Kodi add-ons, to bringing prosecutions against pub landlords who show live football without an appropriate license.
Recently, however, it appears that FACT has struck up a partnership with H&B Administration LLP, a company closely connected to controversial copyright-trolling activities in the UK.
Given FACT's traditional modus operandi, of not targeting end-users but going after suppliers and facilitators, the pairing comes as a surprise, to say the least. We recently contacted FACT with a request for comment on the partnership but we received no response.
News of the partnership was made public in a filing to the UK's Companies House, which reveals that FACT Worldwide Ltd became a member of H&B Administration LLP on September 11, 2019.
The addition of FACT means that the LLP now has four officers – the (in)famous Robert Croucher, FACT Worldwide Ltd, Hatton & Berkeley Management Ltd, and TCYK LLC – the company behind the Robert Redford movie, The Company You Keep.
H&B previously targeted UK Internet subscribers demanding cash settlements on behalf of TCYK while making various grand anti-piracy announcements that never lived up to their billing. On November 5, 2019, Companies House described H&B Administration LLP as a "dormant company".
While FACT didn't respond to our request for comment, Hatton and Berkeley founder Robert Croucher previously told us that the purpose of H&B Administration LLP is to provide an "insured and administrative wrapper" to mitigate risk when suing pirates.
"I can say that these type of proceedings [cases against alleged infringers] are to be wrapped with an insurance policy hereon providing a level of risk mitigation to rights holders seeking reparation for damages sought at trial," Croucher said.
Quite why FACT has decided to get into bed with H&B remains open to question but if Croucher's explanation still stands, limiting risk during litigation is a potential plus for the company.
FACT CEO Kieron Sharp is now listed on H&B's website as part of the team there conducting "civil and criminal enforcement." Given FACT's client base of well-known companies such as the Premier League, Sky and BT Sport – all of which have plenty of funds available for their own litigation, even if a case or two went wrong – the news of the partnership with H&B is indeed curious.
That being said, FACT Worldwide's latest set of accounts may indicate a need for financial caution.
To the year ended December 31, 2018, FACT Worldwide's revenues were £1,343,310, resulting in a gross profit of £201,907. However, after administrative expenses were deducted, the company made an operating loss of £393,115.
The accounts also reveal that on May 1, 2019, the company underwent a financial restructuring. A company called Global Due Diligence Limited, which gave FACT Worldwide a loan of £1,428,500, repayable in 4.5 years' time, also acquired 70% of FACT Worldwide's share capital.
The big remaining question is whether the image of FACT as a strictly professional targeter of piracy facilitators will be blended or indeed confused with H&B's less palatable penchant for targeting the man in the street, and whether public perceptions of the parties will be adjusted to suit.