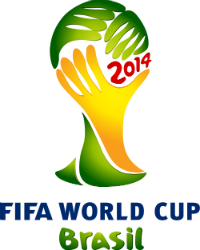 In a few hours the 2014 World Cup kicks off in Brazil, an event that will be seen by hundreds of millions of people from all over the world.
While most people watch the matches through licensed broadcasters, there is also a large group of people who resort to unauthorized sources. These so-called "pirate" streams are available through dozens of sites, including Firstrow and Rojadirecta, which generate millions of views during popular sporting events.
These broadcasts are a thorn in the side of world football association FIFA who have contacted several owners of streaming-related sites over the past few days. TorrentFreak obtained a copy of the letter from a site owner who asked to remain anonymous.
In the letter, signed by Director of Legal Affairs Marco Villiger and his colleague Jörg Vollmüller, FIFA asks the site operators to do all they can to take these streams offline. Those who refuse to do so could face criminal liability.
"Due to the nature of your service, we anticipate that a large number of users will continually use your website to create, distribute and/or link to live streams via the Internet of the 2014 FIFA World Cup BrazilTM. We want to ensure that all infringing streams can be promptly identified and removed, regardless of whether they can be viewed openly or through private areas of your site," FIFA writes.
The letter then goes on to emphasize that the site owners bear full responsibility for all unauthorized live streams, or links to live streams.
FIFA strongly recommends that site operators immediately block access to unauthorized broadcasts when these are pointed out to them. To facilitate this process the football association has included a link to the tournament schedule, further demanding that the websites in question have people available during the matches, to ensure rapid takedowns.
"As you have been provided with the specific dates and times of all matches, we thereby expect a member of your website team to be present and available to promptly perform this duty during and throughout ALL matches of the 2014 FIFA World Cup BrazilTM," FIFA writes.
In addition, FIFA requests a special takedown tool so their monitoring and enforcement company NetResult can remove streams whenever needed.
"Provide a service or tool whereby NetResult, FIFA's service provider for online monitoring, will have the ability to immediately take down and remove ANY and ALL unauthorized streams of the 2014 FIFA World Cup BrazilTM found on your website," FIFA demands.
While the site owner we spoke with only received the letter two days ago, the deadline to comply with the demands ends today. Toward the end of the letter FIFA points out that those who fail to comply will face civil and criminal liability.
"Should you fail to implement either of the above by the beginning of the 2014 FIFA World Cup BrazilTM on June 12, your failure to comply will expose you to civil and criminal liability," the letter states.
The FIFA letter is unique in its kind, as copyright holders generally don't take these types of proactive measures. As far as we know this is the first time that FIFA has sent an advance warning to site owners.
While most site operators are happy to comply with takedown notices, FIFA's demands go above and beyond the common takedown procedure. Whether this will have the desired effect has yet to be seen.
FIFA letter obtained by TorrentFreak