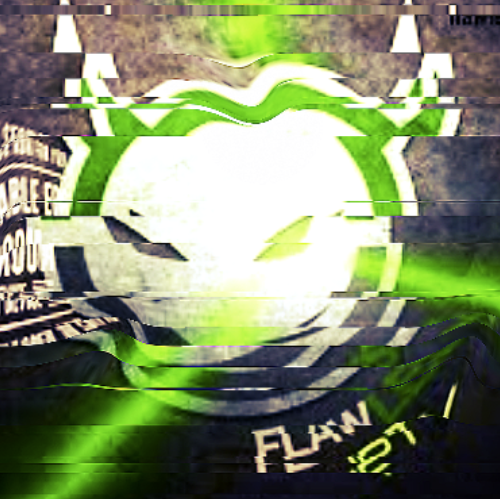 Private criminal prosecutions are complex and expensive but can also offer some great perks; the taxpayer picking up the bill for the prosecution and then paying to keep those convicted in prison, for example.
In the case of the five men sentenced in May for running pirate IPTV service Flawless TV, it's unlikely the Premier League will be left out of pocket. They also benefited from a free anti-piracy deterrent campaign via the media, at the expense of the five men jailed for more than 30 years.
While that was the icing on the cake, the cake was missing a cherry. Six men were due to be sentenced in May yet only five sentences were handed down.
Sixth Defendant Left UK Before Sentencing
Since the unprecedented sentences were handed down late May, TorrentFreak has been filling in the gaps on the Flawless operation, the subsequent investigation, and the roles played by some of those imprisoned.
In June our focus was on Zak Smith, a former employee at an anti-piracy company working with the Premier League who supplied Flawless with inside information that helped to undermine IPTV blocking in the UK. Our information indicates that Smith was the first Flawless defendant to enter a guilty plea, way back in February 2020.
An early guilty plea is one of several factors typically associated with more lenient sentencing. However, Smith was apparently unavailable to be sentenced along with the other defendants in May, so a warrant was issued for his arrest. None of our sources knew or were prepared to confirm Smith's whereabouts outside the UK, when he left the country, or whether overseas trips were normal for the 30-year-old.
Smith Detained in Thailand
While all of the Flawless defendants are intriguing as individuals, Smith is perhaps the most puzzling. Obviously talented and unusually polite, Smith had access to valuable information that most likely would've grown more valuable over time, yet the evidence shows he made almost nothing from his involvement with Flawless.
When UK police recently discovered that Smith was probably in Thailand and requested help from local authorities, it's unclear how they characterized him. A fugitive from justice in the most significant IPTV piracy case in the UK's history? Or a guy who received a grand total of £3,297.02 for his work and has no criminal record?
Whether Thai authorities cared one way or the other was masked by Smith carelessly (or perhaps knowingly) outstaying his visa by 16 days. He was arrested by officers from the Immigration Office in Koh Samui after being tracked down to a rented property he shared with his girlfriend in Ban Khao Le, a quiet area according to Thai authorities, "suitable for sheltering from officers' scrutiny."
When foreigners are arrested in Thailand that often triggers a photoshoot of the suspect in various locations, flanked by arresting officers. We'll keep those to a minimum here, starting with a replacement image of the rental property we managed to track down using Google Earth.
Differing Accounts of Arrest
Images of immigration authorities talking to Smith inside the rental property appear on several Thai websites. It's unclear whether some publications were provided with inaccurate information or simply made errors themselves, but claims that the Flawless defendants were sentenced to 30 years EACH in prison are not hard to find.
Of more concern is this article containing several official photographs, featuring Smith inside the property and the following claim: "Officers inspected the house and found that Mr Zak Timothy Smith used a computer to control the release of codes to watch Premier League football." The screenshot of the website, the images, and the allegation appear below for context.
On one hand this appears to be an allegation that Smith is still somehow involved with the sale of illegal Premier League IPTV packages. On the other, we cannot find any other site that repeats the claim in their own articles, but many still link back to this news article as the source.
As mentioned earlier, Smith entered a guilty plea in the UK years ago so when he is sentenced, it's a question of how much time he'll serve, not whether he will serve any at all. We have no idea whether claims of alleged offending in Thailand have the potential to affect the sentencing judge's decision in the UK, but we wanted to rule the claim in or out independently, if that was even possible.
Not Just Photographs: Authorities Have Video Too
After speaking with a TF source in the region who has proven reliable in the past, we learned that the authorities video these types of arrests and if we're lucky, someone will come up with a copy at some point. We got very lucky; not only a video, one with mostly audible voices too.
In the image above, where Smith is sitting down and facing a gentleman (Man1) with very short hair (with a man wearing a hat behind), the conversation goes like this:
Man1: [inaudible]

Smith: I've been sick. I meant to get an extension but i've been sick.

Man1: [mostly inaudible but man asks if Smith has a plan to leave "the land"]

Smith: Yeah, in like a month after i've got an extension. I was going to get a 30-day extension [mostly inaudible]
Following this exchange, Smith and Man1 walk to the room shown in the second photograph (Man1 standing over Smith as he sits in an office chair in front of a computer)
Man1: What is this? [gestures towards computer screen]

Smith: This is a program for a game, an online game. So, we write code for people to play the game

Man1: Hmmmm. Which game?

Smith: Do you know a game called Runescape?

Man1: Football game?

Smith: No, no, no, no, no. Runescape, it's like a [inaudible] click game online.

Man1: You have been at work, in England? What kind of work?

Smith: It would be comp…[inaudible]
At this point the video has obviously been edited to remove something. Who said or did what is unknown and it's impossible to say how much video has been removed. When the video returns, the topic of conversation is IPTV.
Smith: No. I don't have IPTV, no.

Man1: IPTV in England, you know.

Smith: I know about IPTV…

Man1: What about IPTV, what about it?

Smith: The IPTV is..
Once again the video is cut. It returns with Smith walking towards the chair, sitting down, and explaining the function of the software still running on his screen. The quality is terrible and the image below is the best we could manage. If anyone knows what it is, that would be helpful.
Smith: It basically plays a video game for me. It's nothing..erm… This is like a hobby, not really a….this is a hobby. It's a game

Man1: Ahhhh [something appears on screen, too blurred to describe from the video] And you don't IPTV?

Smith: Well I know what IPTV is…

Man1: IPTV is…a set-top box…you share..

Smith: You share the programs over the internet

Man1: You share the programs [inaudible] the football live on the IPTV and you can see the television, live football.

Smith: That's not me, no.

Man1: [man1 looks at someone in the room, behind and to the left of the camera. Man1 starts laughing]

Man1: How long to be here?

Smith: Two weeks, about two weeks.

Man1: Before you stay? [man speaks Thai, video ends]
Smith's current whereabouts are unknown but Thai authorities say that he will not be permitted to return to Thailand.