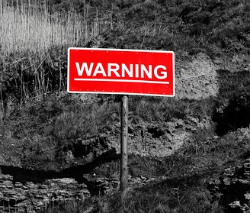 Anti-piracy systems and DRM come in all shapes and sizes, none of them particularly popular, but one deployed by flight sim company FlightSimLabs is likely to go down in history as one of the most outrageous.
It all started yesterday on Reddit when Flight Sim user 'crankyrecursion' reported a little extra something in his download of FlightSimLabs' A320X module.
"Using file 'FSLabs_A320X_P3D_v2.0.1.231.exe' there seems to be a file called 'test.exe' included," crankyrecursion wrote.
"This .exe file is from http://securityxploded.com and is touted as a 'Chrome Password Dump' tool, which seems to work – particularly as the installer would typically run with Administrative rights (UAC prompts) on Windows Vista and above. Can anyone shed light on why this tool is included in a supposedly trusted installer?"
The existence of a Chrome password dumping tool is certainly cause for alarm, especially if the software had been obtained from a less-than-official source, such as a torrent or similar site, given the potential for third-party pollution.
However, with the possibility of a nefarious third-party dumping something nasty in a pirate release still lurking on the horizon, things took an unexpected turn. FlightSimLabs chief Lefteris Kalamaras made a statement basically admitting that his company was behind the malware installation.
"We were made aware there is a Reddit thread started tonight regarding our latest installer and how a tool is included in it, that indiscriminately dumps Chrome passwords. That is not correct information – in fact, the Reddit thread was posted by a person who is not our customer and has somehow obtained our installer without purchasing," Kalamaras wrote.
"[T]here are no tools used to reveal any sensitive information of any customer who has legitimately purchased our products. We all realize that you put a lot of trust in our products and this would be contrary to what we believe.
"There is a specific method used against specific serial numbers that have been identified as pirate copies and have been making the rounds on ThePirateBay, RuTracker and other such malicious sites," he added.
In a nutshell, FlightSimLabs installed a password dumper onto ALL users' machines, whether they were pirates or not, but then only activated the password-stealing module when it determined that specific 'pirate' serial numbers had been used which matched those on FlightSimLabs' servers.
"Test.exe is part of the DRM and is only targeted against specific pirate copies of copyrighted software obtained illegally. That program is only extracted temporarily and is never under any circumstances used in legitimate copies of the product," Kalamaras added.
That didn't impress Luke Gorman, who published an analysis slamming the flight sim company for knowingly installing password-stealing malware on users machines, even those who purchased the title legitimately.
Password stealer in action (credit: Luke Gorman)
Making matters even worse, the FlightSimLabs chief went on to say that information being obtained from pirates' machines in this manner is likely to be used in court or other legal processes.
"This method has already successfully provided information that we're going to use in our ongoing legal battles against such criminals," Kalamaras revealed.
While the use of the extracted passwords and usernames elsewhere will remain to be seen, it appears that FlightSimLabs has had a change of heart. With immediate effect, the company is pointing customers to a new installer that doesn't include code for stealing their most sensitive data.
"I want to reiterate and reaffirm that we as a company and as flight simmers would never do anything to knowingly violate the trust that you have placed in us by not only buying our products but supporting them and FlightSimLabs," Kalamaras said in an update.
"While the majority of our customers understand that the fight against piracy is a difficult and ongoing battle that sometimes requires drastic measures, we realize that a few of you were uncomfortable with this particular method which might be considered to be a bit heavy handed on our part. It is for this reason we have uploaded an updated installer that does not include the DRM check file in question."
Further analysis of the 'DRM' has been published by Fidus.
Update Feb 20: FlightSimLabs has issued another statement, this time much more detailed, which explains that the company was targeting a specific cracker of their games.
"Flash back to our first A320-X release for FSX / P3Dv3 (32bit) – we discovered soon after the release of our product for those simulator versions that there were specific crackers who were successful in sidetracking our protection system by using offline serial number generators.
We could not find how this would happen, but we happened upon a particular set of information (username / email / serial number) that would occur recurrently from specific IP addresses.
We tried to add more tests in our subsequent installer releases, but the specific crackers were also upping their game in ensuring they sidetracked our installer. We even went so far as to figure out exactly who the cracker was (we have his name available upon request of any authorities), but unfortunately we could not be able to enter the registration-only web sites he was using to provide this information to other pirates.
We found through the IP addresses tracked that the particular cracker had used Chrome to contact our servers so we decided to capture his information directly – and ONLY his information (obviously, we understand now that people got very upset about this – we're very sorry once again!) as we had a very good idea of what serial number the cracker used in his efforts."