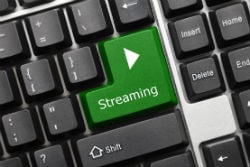 The story of pirate streaming sites Kinox.to and Movie4k.to is one of the most unusual on record.
Serving as a replacement for Kino.to, a site that was taken down almost eight years ago in one of Europe's largest ever anti-piracy operations, Kinox.to quickly grew to become a potent successor. Three years later, however, things took a turn for the worse.
In October 2014, Germany-based investigators acting on behalf of the Attorney General carried out raids in several regions of the country looking for four main suspects.
Two of those were brothers, Kreshnik and Kastriot Selimi. Then aged 21 and 25-years-old, the pair were said to be the main operators of Kinox.to and Movie4k.to. They immediately went on the run.
In 2017, there was a breakthrough. Younger brother Kreshnik, who by this time had reached 24, was detained after handing himself over to authorities in Kosovo. Little has been heard of him since.
Now, however, a Handelsblatt report indicates the now 26-year-old has been released from prison after spending just nine months in custody, partly in prisons in the Balkans.
For a man who was originally being hounded down for alleged crimes include predatory blackmail, armed robbery, extortion, arson, copyright infringement and tax evasion, Kreshnik appears to have won over the authorities by being cooperative on the money front.
After making a confession, Kreshnik reportedly helped the German tax office recover around 1.75 million euros.
"We have therefore set the procedure for victim-offender compensation," said prosecutor Wolfgang Klein. In this case, the victim is the tax office, Handelsblatt reports.
Kreshnik is now being described as playing the part of an "economically legitimate straw man" of two companies based in Hong Kong, which received funds funneled through Cyprus from advertising companies affiliated with the streaming sites.
As highlighted by Tarnkappe, much of the details concerning how the sites operated, under whose control, and when, is still up for debate. Nevertheless, both Kinox.to and Movie4k.to remain stubbornly online today, despite all the chaos several years ago.
What is clear, however, is that the authorities have never caught up with Kastriot Selimi, Kreshnik's older brother. He remains on the run after four years with charges of predatory extortion, coercion, arson and tax evasion still hanging over this head.
Whether the police will ever detain the alleged pirate site operator will remain to be seen, but others involved in the site have indeed fallen.
In December 2015, Arvit O (aka "Pedro") who handled technical issues on KinoX, was sentenced to 40 months in prison for his involvement in the site.
Arvit O was found guilty of copyright infringement by the District Court of Leipzig. The then 29-year-old admitted to infringing 2,889 works. The Court also found that he hacked the computers of two competitors in order to improve Kinox's market share.
KinoX.to made headlines again in February 2018, for being the first pirate site to be blocked by ISPs in Germany. It's been playing cat and mouse with the authorities ever since, using alternative domains and mirror sites to evade the blockades.