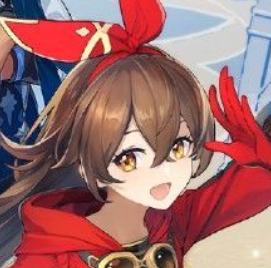 With tens of millions of fans playing every month, Genshin Impact is a huge free-to-play gaming success story.
While Genshin Impact publisher Cognosphere undoubtedly enjoys this global attention, some groups of fans are taking their enthusiasm a little too far.
As revealed by TorrentFreak last December, Cognosphere is targeting gamers who leak Genshin Impact content to the public in advance of the company's schedule.
A notable target for Cognosphere was Ubatcha, a Genshin Impact leaker with an extremely high profile and broad fan base. Today we can reveal that Cognosphere has new alleged leakers on its radar.
DMCA Subpoena Applications Filed in U.S. Court
Filed yesterday at the United States District Court for the Northern District of California (San Francisco Division), four new DMCA subpoena applications were filed pursuant to 17 U.S. Code § 512(H).
This section of copyright law allows a rightsholder to obtain a subpoena to help identify an alleged infringer. All four DMCA subpoena applications target users alleged to have breached Cognosphere's copyrights.
All were filed by Mitchell Silberberg & Knupp LLP, the same Los Angeles law firm that previously targeted Ubatcha.
DMCA Subpoena #1 – Genshin Impact Leakers' Group
Before filing the applications for these DMCA subpoenas, Cognosphere's attorneys sent copyright complaints to Discord requesting the removal of several pieces of content. The DMCA takedown notice in this case is dated January 11, 2023, and the subpoena application itself is dated January 12.
"It has come to our attention that numerous images and videos infringing Cognosphere's copyrighted Game are being made available by user 'Linxian#0001,' via the Discord channel '原神内鬼爆料区' (Genshin Impact Leakers' Group)," the takedown notice reads.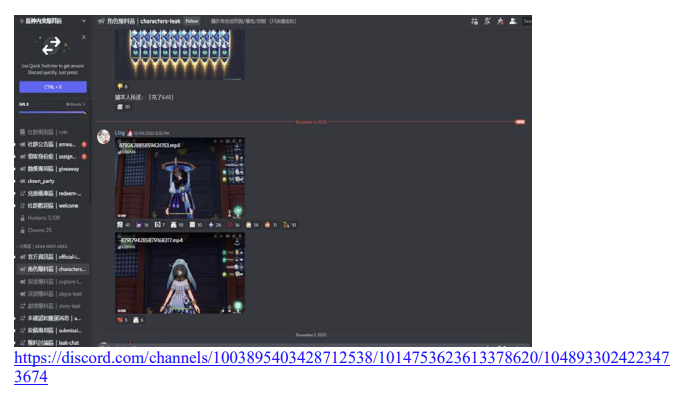 The example above is just one in a series of 11 screenshots, all depicting allegedly infringing content posted to Discord.
The DMCA subpoena application can be found here, DMCA takedown notice here (pdfs)
DMCA Subpoenas #2, #3, #4 Target 'House of Daena'
The remaining three DMCA subpoena applications target users of the 'House of Daena' Discord channel.
The general format of these applications is the same as the first targeting Genshin Impact Leakers' Group. Similar copyright complaints were also filed with Discord to have the content taken down.
Three Discord users are affected: 'LJ.#8200', 'M9G#3656' and 'rice cooker#9289'
In addition to taking down the identified content, the DMCA notices suggest that removing or disabling the entire channel is also an option for Discord.
Common to All Four Subpoena Applications
While the targeted Discord channels, users, and the content they allegedly posted to those channels differ in each case, the overall aim is the same.
"Petitioner, Cognosphere Pte. Ltd. ('Cognosphere') through its undersigned counsel of
record, hereby requests that the Clerk of this Court issue a subpoena to Discord, Inc. ('Discord') to identify alleged infringers at issue, under the Digital Millennium Copyright Act ('DMCA'), 17 U.S.C. § 512(h)," each reads.
While they target different users, the proposed DMCA subpoenas to Discord are mostly the same in all four cases. They require Discord to produce information including, "name(s), address(es), telephone number(s), e-mail address(es), and IP address(es), or other information," sufficient to identify the alleged infringers.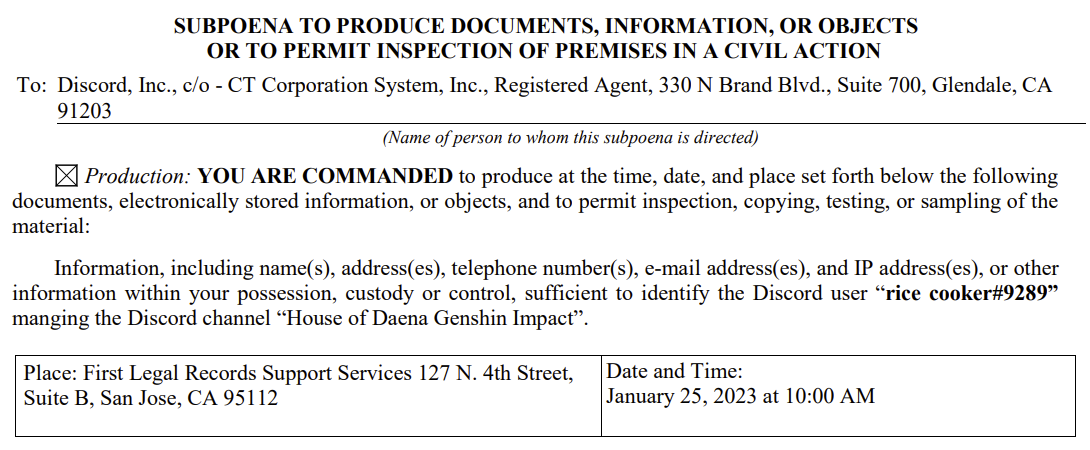 At the time of writing the clerk of the court has not yet signed off on the applications, meaning that Discord has not yet produced any documents. However, it's more than likely that the applications will be approved today or in the coming days. At that point, Discord will need to comply.
Finally, the initial takedown notices to Discord note that the platform should take "appropriate measures to prevent further infringements" by the named users and "any other parties responsible for the infringement."
Discord's 'repeat infringer' policy is directly mentioned, meaning that account suspensions remain a possibility for the listed users.
The remaining three DMCA subpoena applications can be found here (1,2,3, pdf)