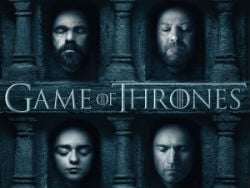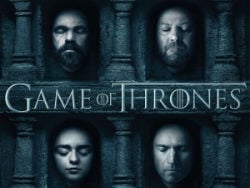 Yesterday the sixth season of Game of Thrones premiered, generating a massive demand on both legal and less-authorized channels.
For several years in a row Game of Thrones has been the most pirated TV-show, and this year the interest is once again overwhelming.
After many people failed to find a copy of a rumored leak, the first pirated copies of the episode appeared online shortly after the official broadcast. A few hours later, hundreds of thousands of people already grabbed a copy.
Data gathered by TorrentFreak estimates that after half a day, over a million people have downloaded the episode via BitTorrent. At the time of writing, more than 200,000 people are actively sharing one of the three most-popular torrents.
An interesting trend among pirates is a move from standard definition (480p) to high-definition (720p and 1080p) video. A few years ago roughly 10% downloaded HD copies, which are larger in size, but today this is getting close to 50%.
A brief inspection of the download locations of the most popular torrent shows that Game of Thrones pirates come from all over the world, as we've seen previously. The show is particularly popular in Australia (12.5%), India (9.7%), United States (8.5%) and the United Kingdom (6.9%).
The top 10 is completed by the Philippines, Canada, the Netherlands, Greece, South Africa and Saudi Arabia. It has to be noted, however, that this data is skewed due to time differences, as our sample of 10,000 downloaders was taken throughout a 12 hour period.
While the download numbers are significant and higher than we've seen for any recent TV-shows, last year's "swarm" record has not been broken.
The statistics reported above only account for BitTorrent downloads, so it's possible that other pirate sources such as streaming and direct download sites did see an increase. Also, in the U.S. HBO was available for free over the past weekend, which may have had an effect too.
Record or no record, judging from the recent numbers there's little doubt that Game of Thrones is once again the main contender for the title of most pirated show of the year.