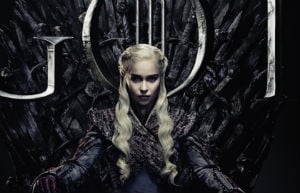 Last Sunday, the long-awaited final season of the hit series Game of Thrones aired in dozens of countries worldwide.
The show has broken several piracy records over the years and thus far this week, there has been another piracy bonanza.
As usual, the torrent download figures quickly ran into the millions. However, little is known about the traffic that goes to web-based streaming portals, which have outgrown traditional file-sharing sites in recent years.
One of the main problems is that it's impossible for outsiders to know exactly how many visitors pirate streaming services get. Traffic data for these sites are not public, which makes it difficult to put an exact figure on the number of views one particular video has.
Piracy monitoring firm MUSO hasn't shied away from this unexplored territory though and has now released some hard numbers.
According to MUSO, the premiere episode of the seventh season of Game of Thrones has been pirated more than 54 million times during the first day alone. This massive number is largely driven by streaming websites.
For comparison, HBO's official, or legitimate, viewing numbers add up to just 17.4 million.
The data reveals that online streaming sites accounted for 76.6% of all pirate views, followed by web downloads at 12.2%. Public torrent sites were good for another 10.8% and private torrent sites close the row with 0.5%.
MUSO's finding are partly based on data from SimilarWeb, which uses a sample of roughly 200 million 'devices' to estimate website traffic. Website visits are then seen as "downloads or view," and the sample data is extrapolated into the totals. Whether people actually saw the full episode is unknown.
This web-based approach also means that certain types of pirate traffic are not taken into account. This includes data from Usenet and most of the pirate streaming boxes that have become popular in recent years.
TorrentFreak asked the company how it knows if a certain page hit actually generated a view but, at the time of writing, we have yet to hear back.
In addition to the pirate numbers and sources, MUSO also revealed the top countries where the Game of Thrones premiere was accessed. India is in the lead here with 9.5 million pirate hits, followed by China and the US with 5.2 and 4 million respectively.
The top ten of countries with the most Game of Thrones pirates is completed by the UK, Nigeria, Iran, Kenya, France, Canada, and Australia, as seen below.
While it's clear that Game of Thrones is widely popular among pirates, the data doesn't show why that is. In some regions, it may not be available, and where it is, the price for a subscription can be too steep for some. Instead of missing out, people then choose to pirate instead.
According to Andy Chatterley, CEO of MUSO, it is important for rightsholders not to ignore these numbers, no matter what a person's reason to pirate is.
"Regardless of rationale, the piracy figures for just the first 24 hours since the episode aired demonstrate that these audiences cannot – and should not – be ignored," Chatterley says.
The main goal for HBO is to, eventually, convert these pirates into paying customers. They are some of the most passional consumers after all.
"[T]his data shows that consumers are still being driven to unlicensed sources to find content. It's imperative that rights holders understand that piracy audiences are some of their most dedicated fans, which, above all else, presents a vast commercial opportunity," MUSO's CEO adds.