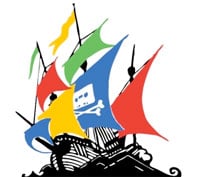 The MPAA and Google are not on speaking terms, to say the least.
In recent years the Hollywood group has pushed Google and other search engines to increase their anti-piracy efforts.
This prompted the search giant to filter certain keywords and update its algorithms to downrank pirate sites, but the MPAA is still not happy. Ideally, they want Google to de-list pirate sites entirely.
In a related effort, the group has been sending very targeted takedown requests. Instead of linking to individual download or streaming pages, they ask for the removal of the homepages of various pirate sites.
While these homepages often list links to infringing movies, as shown here, they also include a lot of other content that's not specified in the takedowns. As a result, Google refuses to take action.
The MPAA's most recent request lists 43 allegedly infringing URLs and Google refused to take 36 out of its search results, a total of 86 percent.
MPAA's failed requests
We previously asked Google under what circumstances a homepage might be removed from search results. A spokesperson couldn't go into detail but noted that "it's more complex than simply counting how many clicks one page is from another."
"We've designed a variety of policies to comply with the requirements of the law, while weeding out false positives and material that's too remote from infringing activity," Google spokesperson told us.
Perhaps frustrated with Google's inaction, the MPAA also sent Google a takedown notice for its own homepage at mpaa.org. At least, if that's not a prank by someone else. Again, the search engine refused to take action.
Google's stance was to be expected. After all, the search engine has refused to comply with similar requests in the past.
But it's the MPAA's continued attempts to censor entire homepages that's most interesting here.
As the main force behind State Attorney General Jim Hood's investigation into Google's anti-piracy obligation, it wouldn't be much of a surprise if these refusals are pointed out to a judge in the months to come.